Stephanie Dignan www.thebootcampgirl.com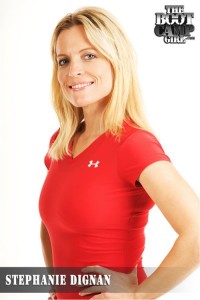 The great thing about working with Cabel is having the opportunity to be coached by a successful fitness business owner who understands the frustrations and challenges of running a boot camp.  When I started my business 5 years ago, I figured out everything out on my own since I didn't know anyone else who ran a boot camp.  I knew that I needed coaching from someone who had the right mind set and successful track record.  The one-on-one coaching structure from Cabel also gave me the accountability to get things done which is making my business more profitable.
Since working with Cabel, I have improved many areas of my business.  I have recently placed lead boxes in the community.  It was so much easier having his instructions and design work so I didn't have to figure it out myself!   It only took a few days to get some qualified leads and new appointments.  Cabel also emailed me a manual with step-by-step instructions for so many processes; I was blown away by how much work was put into this!  He also shared step-by-step videos about how to sign up a new prospect. There is so much information in the resources that he shared that it would take me years to put all of this together. Through his suggestions I changed my prospect script which has saved my appointment setter time and made the process easier. The payout structure for trainers has been changed to reward them for generating referrals which is a win/win since they can earn more and my business becomes more profitable. I was concerned about making some of these changes but his rationale made sense and now my business is stronger because of it.
If I could start over, I would have definitely hired Cabel before starting my business.  This would have made life easier and lead to quicker success.  There's no reason to figure everything out on your own when someone has already done that.  Cabel was really great to work with and I got the feeling that he really wanted to help.  He responded quickly to emails and answered all questions and was very open to sharing all of the information about his business that related to my questions. I highly recommend Cabel as a coach to help make your life easier, to make a greater net income and to become successful more quickly.