I had a moment of reflection and clarity today as we are adjusting some of our systems in an effort to simplify. Oftentimes as things get busier in business, they also become more complicated.
You add more ways to attract leads, more emails are coming in, more questions from staff, more questions from clients and before you know it you're drowning in questions and have no time to answer them all.
Can you relate?
Do you overcomplicate things?
Are there ways that you could simplify your business?
You may ask yourself why should I simplify? The short and fast answer is burnout.
Burnout for you and burnout for each of your staff.
The more your staff have to try to keep up with your ever changing systems, multiple promotions running at the same time and too many tasks the faster they are going to burnout.
Once your staff reach the point of burnout and exhaustion they become less productive and less happy. This will overflow into your business as clients pick up on the burnout and exhaustion.
Clients start slipping through all the cracks in your complicated systems and all those people you could have helped, are gone to the gym down the road.
I don't know about you, but that frustrates me.
Knowing I could have helped someone. Knowing I could have changed someone's life, but I didn't because we didn't follow up in time. Or even worse, we didn't follow up at all.
How do you fix it?
First you make 3 lists:
List 1 – Mandatory – What are the mandatory things that have to be done each day. These are the things that are essential to your business. Be strict about what makes it onto this list.
List 2 – Optional but Important – What are the things that you choose to do each day that aren't necessary to stay operational but important to your growth.
List 3 – Redundant – What are the things that you or your staff are wasting time doing each day?
Next you make an action plan.
How do you make things on the mandatory list more efficient? Can you change the way you do things to make them simpler for yourself and your staff?
How do you delegate the optional but important tasks to someone who will be excited to do them? Each one of your staff members is great at something, use their strengths for these optional but important tasks.
How do you eliminate the redundant list? If you can't eliminate things on the redundant list how you do at least simplify them so you cut down the time spent on those items?
Systems must be in place for your business to operate smoothly, efficiently and consistently.
If you could find a way to simplify your systems, prevent burnout, accomplish more work in less time and have happy healthy staff who are excited to work each day, doesn't that sound great?
Make your lists, make an action plan, ask for help or advice and implement. Those are the first 4 steps to simplifying your business and your life.
---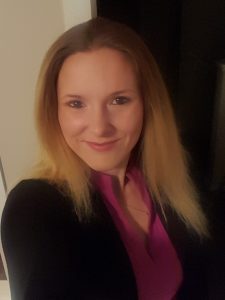 By Jennifer Byrne – Operations and Regional Manager for all my Fit Body Boot Camp locations.
I came to the fitness industry after my own weight loss journey. After losing over 100 lbs on my own with just a few changes to mindset, nutrition and adding regular exercise I made a decision that I wanted to inspire others to make a change.
With a career change, and a mentor willing to take a chance on me (and a stubborn attitude) I'm now helping hundreds of people make lasting changes every day at South Edmonton Fit Body Boot Camp.Cabel refers to me as his "operations expert" as I work closely with him managing the day-to-day at not just my location but his three current active locations. At any given time we have 15 staff, hundreds of new leads, hundreds of clients and a vibrant culture that spans two cities and 150 miles!
Cabel always tells me that it's my fearless approach to jumping in and testing something new that has helped him rapidly test and implement new ideas, he then turns to me to clean up the "in the trenches" logistics so we can duplicate and teach our other teams.
I'm excited to share what I've learned with all of you and I know with Cabel's crazy ideas I can help make it easy for you to implement them today!