"Email marketing doesn't work for personal trainers!"
I seem to hear this a lot late, but this statement couldn't be more false.
In fact there's a reason it's not working for many (and one I've even fallen prey to from time to time.)
Your content isn't good enough.
In the midst of all the day to day hustle, the million things that pull you in, what feels like, thousands of direction it's hard to make time to generate truly good content.
And let's face it, we live in the "delegation world."
Over these most recent years everything has been about speed, about outsourcing, and there's some pretty compelling services out there that make it easy to let go of the reins, heck the stuff they provide is often even pretty informative and well written.
There's just one problem…
There's no soul, no life, character or personality…namely yours.
I'm happy to tell you I've never send you anything I didn't write.
For a time I used a fair amount of ghost written content for my fitness studios to allow me to focus, but over time I could see the responsiveness of my lists on the decline.
Even with you my trainers and fitness professionals, at times where I've been overloaded or stressed my content became a little more robotic, less from the heart and truly that just doesn't fly.
In fact it's probably why you're saying email marketing for personal trainers doesn't work!
But I've got good news, it does, and it will be easier than you think to re-ignite your email list.
First if you're using a pre-generated newsletter, kill it.
If you're using outsources content stop.
Start with just once a week and write something from the heart, don't worry if it's not earth shattering education, just write from the heart.
Your clients, subscribers and team like to hear from YOU, they bought into YOU, so be you.
Don't make it "I" focused, but do express your vision, what you're excited about, what's rolling around in that marble of yours on top of your shoulders.
Yes, make it relevant to your desired field, just don't feel like you have to always be a scholar.
Recipes are still amazing, but try to focus on ones you've actually tried or legitimately want to try.
And when sending a recipe my favourite thing to do is send it on Saturday morning, because if you're like me the weekend affords more time to try something new.
And because I know a lot of people just skim their inbox (I know I do) I like to start these emails with, "Just want you to know I appreciate you, and here's a recipe my family and I are trying this weekend."
So even if you don't open it, well you know my intentions are clear.
Try to do this for a couple of weeks, and now we've set the stage to deliver an offer, it's time for you to watch the video below.
In it I outline exactly how I structure my email campaigns. Always 4 emails, always start Sunday (or Monday on a long weekend) at 4 PM, and always written to what I call the 3 personalities.
The Impulse Buyer
The Analyst (yep that's me)
Eyore (yep you read that right, not a Pooh fan?)
Follow these steps and you're going to be saying, "email marketing for personal trainers works just fine in 2019!"
If you like this video I hope you'll subscribe! (Just click here to subscribe www.youtube.com/cabelmcelderry)
---
You can be the best marketer in the world, and generate tonnes of new leads to sell personal training to but if you can't keep your clients (AKA Skyhigh Attrition) then you are dead in the water!
I've found for a lot of trainers it's when they open their studios and hire staff that their personal training client attrition appears, increases and becomes alarming.
And it's no surprise, I mean when we're solo, we live, breathe and die by our clients.
We have to fight tooth and nail for every single one, and each personal training client we lost to attrition was like a mortal chest wound! (Ok maybe that's dramatic but I remember plenty of times when someone quit I had that sinking feeling in the pit of my stomach because I wasn't sure I was going to be able to pay my rent on time.)
So as time goes one and we become industry veterans, well we do things naturally that keep our attrition low, and then we hire people and try to train and expect them to do the same. Only…they don't.
They like the grind, hustle and ability to foster and maintain relationships like we can, and it's no surprise, or skill was born of pain and frustration; they just work here.
What's worse if you're like me, I had no idea how to train or teach other people to do what I do, it just kind of developed naturally for me and I'd known it so long it seemed crazy that they didn't, hence I too struggled with high personal training client attrition.
Now, results are a given, you've gotta get results for people, but beyond that there are three relatively simple things that you can do with your growing business that will put you back in the drivers seat and pretty much stop attrition dead, and once these things are in place you can delegate and let them go, though the rule is slowly, very very slowly.
Here watch this video I made on personal training client attrition and how to stop it, if you like it I hope you'll subscribe! (Just click here to subscribe www.youtube.com/mrfitnessmarketing)
---
Even if you've been in the industry for a while as a personal trainer you expect that when the clock strikes twelve on January 1 that there will be a line up outside your gym like Best Buy on Black Friday!
But that's rarely the case, and as the days tick on, you begin to get a little nervous and wonder what's going on?
Even worse you have more clients cancelling than usual, it's January, everyone has a fitness New Year's Resolution, what's going on?
Truth is, it's like this every year, unless you realize what you've missed.
January presents a unique consumer psychology that doesn't exist at any other time of year.
Christmas = time off work for most.
Time off work = smaller or missed pay.
Smaller or missed pay + increased spending = greater price sensitivity.
New Year's creates a "Blank Slate" mentality, I mean I can't even deny that on January 1 there's a sense of relief that good or bad the old is gone the new is here I am, once again the master of my future (even though I know and believe this can hold true for any day of the year.)
When you add all this together you have consumers that are hyper-motivated and ultra-price sensitive, in other words they look for cheaper solutions because "they can surely do it on their own this time."
I talk about this weird phenomenon in this weeks video and share with you the fitness marketing strategies to use to overcome it.
Please click to subscribe to my channel, new videos every Tuesday www.youtube.com/MrFitnessMarketing
---
---
---
---
---
And started to generate real business inquiries…
This week I wanted to share with you how I've picked up over 2500+ new Instagram followers in less than 30 days and am now gaining 100+ new followers/day.
Now these are not some fake followers or something like that that I've bought from shady site or service. These are real people and for the most part all people interested in what I do as an entrepreneurial coach for fitness professionals.
In fact in just the last couple weeks I've seen a significant increase to optins to my email list and direct messages and email responses from people asking questions and ultimately inquiring about coaching services.
Now before I get into this, I need you to understand a couple things:
I really dislike social media, I'm not someone these days that wants to constantly post and try to cater to the masses.
If you have a reasonably large following already (like 10,000+) this isn't likely for you, the tips below are for people who (like me) have resisted Instagram for too long and realize it's hurting their business by not establishing an audience.
I just watched a video last night from someone talking about how Kylie Jenner will become the worlds youngest self-made billionaire (she's 20 by the way and did this all in 3 years.)
She did this by building an Instagram following of 111 million followers, and then using that to launch her cosmetics line, what's more is companies now pay her in excess of $500,000 for a single promotional post!
Now I'm no Kylie Jenner, in fact I've been very resistant to this whole evolving social media but the reality is, like it or not, over the next decade or two as stupid as this sounds it's going to be a significant class differentiator. Meaning the wealthy and the poor will largely be separated by one thing, the size of their audience; or at least that's my belief.
So I don't know about you but I definitely don't want to be on the outside looking in when it comes to this new social economy, whether I'm late to the party or not I intend to make sure I've got social capital to leverage in the coming years.
So here's what I've learned recently…
The game has really changed, since none of us are early adopters there's no easy way through all the distraction and noise to catch people's attention.
Content alone isn't going to do it (though good content is key to retaining your following.)
But here's the real scoop on how you build an initial fanbase on Instagram.
Make sure you post 1-2 times/day. Instagram is all about the "image tells the story" what will be your identity? I'll be the first to admit I sometimes struggle with this, I'm not big into selfies day after day, instead I try to use images that mean something to me, that capture what I'm thinking about (keep it simple at first, take a picture of your breakfast, your favourite plate, your favourite brand of something, your favourite park to go for a run in, your favourite clients, one of the camps you taught today, etc, etc.)
Talk about what you're thinking about in the description, but keep it easy to read, use extra periods to give you line breaks. No one reads paragraphs or blocks of text anymore, think of each line as a Twitter comment and break it up!
Use Hashtags, you can have up to 30 of them on each post and you should try to use all of them! Make this easy on yourself, download the app Hashtagger. You can enter any one hashtag (Like (yourtown)fitness) and it will give you suggestions, you can tick them off, copy and paste and you're done! (PRO TIP: Paste your hashtags in the first comment of your post, this makes it look cleaner and if you autopost to other platforms (which you should, you'll notice the option to connect a Twitter and Facebook as you post) it will keep your posts cleaner.
Install Ever-Liker. (everliker.com) Ever Liker is am extension for Google Chrome, if your computer is on; you can connect it to your IG account, give it a list of hashtags and it will start liking posts for you. This is "Social Media" afterall so we need to be highly engaged in social things like interacting with other content, but who has time to like 700 different things a day? Work smarter not harder, have Ever Liker do it for you! (P.S. I use the paid version it cost $5/month and let's you also specify other users who have large followings and may attract followers similar to what you want, it likes the content of their followers, great value for $5/month)
Stim Social. (stimsocial.com) If nothing else signup for the free 5 day trial. This is a paid service with varying plan levels (I'm using the second most expensive at $40/month.) Stim Social follows and unfollows other users, you can target other accounts and hashtags much like Ever Liker. It also tracks data about your posts in terms of engagement and other metrics and gives you a real time load out of your expected follower growth over the next month and last and most importantly gives you the feature to send an automatic DM when someone follows you (which should lead to your email optin.) (I'm on pace to add another 3000 followers over the next 30 days.) Is it worth it to spend money on this? Only you can decide but in the last month it's already brought me several new client inquiries and my email options have now increased three fold!
Followers Pro App. Finally I use a simple app that shows me who recently unfollowed me, no sense continuing to follow people who are not following me (unless of course I really like their content) I just check it a couple times a week and quickly unfollow the users that have unfollowed me.)
Ok if so if you're an Instagram newbie like me I hope you found this helpful! I'm shooting for 10,000 followers by the end of the year and I encourage you to do the same!
---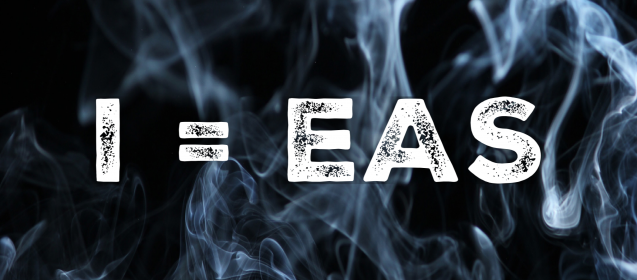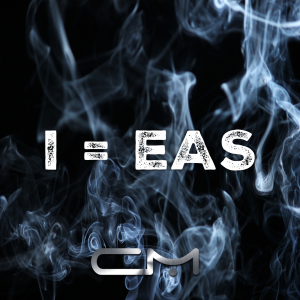 Some time ago I came up with this acronym for EAS, which always stuck with me because growing up I was such a big Bill Phillips/Body For Life fan.
A few years ago I was hugely honoured with a special invitation to speak at the local TEDx event, this was a big deal for me I really wanted to do something impactful, in fact it's the first speech I kind of wrote and the only one I've practiced to memory since college.
If you haven't watched this video I really do suggest you spend the 18 minutes: https://youtu.be/3O1yYuOBFrE
You see EAS began as sales training and because of TEDx became the simple equation to harness the power of inspiration no matter who you are or what situation you're in.
Why should that be important to you?
Because this is what I think is amazing about the world today.
Bad news.
Like it or not, you are always selling and selling to everyone.
If you weren't always selling…
You wouldn't have any friends…
No one (your kids) wouldn't listen to you…
You wouldn't have a job/career/business/etc…
You'd have never gotten laid (yep I just said that)…
You'll never get "upgraded" on an airline or in Vegas…
Your clients wouldn't be getting results…
I think you get the point.
Good news.
Selling used to be that the salesperson knew more than the prospect about a product or service and they would leverage that information to convince (or coerce) a prospect into making a decision.
Hence we all have this gut response to dislike salesman or associate sales as being a bad thing or something to be avoided.
But that's not how it is now.
The internet, the Facebooks, the YouTubes and all those kinds of things have placed all the information that we can handle (and more) at our finger tips.
As consumers we are equally or often more educated about a product or service than the salesperson whose job it is to sell it to us.
And this is great news (and where EAS comes in.)
Selling can now be honest, transparent, sincere (or at least that's my belief and what I teach when it comes to selling.)
Your job as the salesperson now is to help people to take action on what they really want, to help them realize why continuing to procrastinate is hurting them, or they are the only ones losing out.
Your job is to be supportive, kind, caring and sincere and by doing so we give people the confidence to be decisive, to take action and make a change in their life.
Now that's what I call sales! I love that I can be supportive, kind, and enthusiastic and give someone else a lift, almost no convincing necessary!
But…remember this is still sales (not to be confused with a conversation) all this goodness only happens when people make a consensual decision (like the conjugal situation I mentioned above) so you better hone your skills when it comes to participating in that decision process.
And that's where EAS comes in.
Emotion.
No one makes a decision without being emotionally invested.
What would it feel like to wear that bikini with total confidence?
The conversation always begins with emotional questions, things that lead to a description.
Affirmation.
You're the assistant, you need permission to proceed.
Does this make sense?
Do you understand?
Can I show you the different options?
Can I be sure you will follow your meal plan to the letter this week?
Yes or no questions. (If you get a no you have to back up, they are not emotional enough to be ready to make a decision, or at least not the one you want.)
Solution.
Only when you have their total consent, affirmation and permission does the solution, your product, service or offer even matter.
If you haven't navigated the first two steps before getting here it's going to be a negative outcome nearly every single time!
But don't take my word for it, think back to previous situations, watch my video, put it to the test at work, at home, with friends and with your kids.
Anyways I hope that helps.
Here's a great 4-minute video as a follow up that talks about how this same process works with a group of people https://youtu.be/nL5zujknLkM
---
Below is a weekly email I sent to my team to explain the idea of reverse engineering any goal, I thought you might find value in it's application personally or even to your team so I thought I'd repost for you here!
Enjoy!
Do you use reverse engineering in your life?
If not you should, and it's a great concept to understand and be able to teach friends, family and especially our clients.
Reverse engineering is just as Stephen Covey (author of the 7 Habits books) would put it, "beginning with the end in mind."
Most commonly people might think of this in terms of money or finances, and certainly in my crazy entrepreneurial world it's a way I use reverse engineering frequently; but it's so much more than that.
It can and should be used for any goal.
Why?
Simple, what's the only thing that stops us from reaching any goal? (Finances, fitness, personal, any goal.)
FEAR.
Yup that's it. We can be too intimidated to start, too stressed out about the work or how hard it will be, or fearful because we fail one or more times along the way (or have previously failed in our attempts to reach the goal.)
Reverse engineering helps absolve fear by shoring up another thing I'm a big fan of talking about with you and hour clients; and that's confidence.
You know what I'm talking about, that when the step or next task is so small or easy that we're not afraid motivation or action comes easy because well it appears easy.
Now what feels easy to you may not to me and vice versa, which is where reverse engineering comes in.
Step 1: What's the big outcome you want? (ex. Buy a new car/lose 30 lbs)
Step 2: What time frame do you want this to happen in? (ex. 6 months/12 weeks)
Step 3: Break down to next increment. (ex. each month I need to earn an additional $500/each week I need to lose 2.5lbs)
Step 4: Break it down to next smaller increment until it feels easy.
Ex.
I need to earn and additional $125/week, I work an average of 30 hours so I'd need to earn about $4.25 an hour more or increase my working hours by 5-8 / I need to lose only 0.35lbs/day)
Does it feel small enough to you yet, if not break it down further or begin creating a plan.
Ex.
Earnings
Could I talk to my teammates and offer to take some extra shifts?
Do I have a skill or hobby that I'm good at and could pick up a freelance project on the side?
What could I do to add enough value to increase my earnings by an additional $4.25 an hour?
Every testimonial/before and after we publish helps increase our reputation, every new Google/Facebook review we get helps someone on the fence make a decision, every new person that has a great workout has a chance to sign up, every new person you get to come workout the first time has a 50/50 chance of deciding to stay.
Every person you talk to about staying longer has a better than 50% chance of deciding to stay. Have a look at the "Levels in your job description" for ideas on how you can quickly achieve this. Could I speak to 3 people per day about continuing and basically "1-2" memberships per week? Or find 1-2 new people per week to try a workout by asking daily on my personal social media? Does that seem easy and sustainable?
(Now boys and girls, full transparency, I mention this because I want you to choose this one, as selfishly it's the one that can help me the most, but there's also a bigger reason. This is the one where if we all work together the results/potential are limitless so selfishly it should appeal to you too!)
Could I learn about something new and start building a passive or additional income?
Last year I became curious about Amazon, in September I sold $184 on Amazon all things I bought in clearance bins with less than $100 of starting capital, in October that was $1994 with a profit of $330, last month we sold nearly $40,000 on Amazon! Now I wish I could say you could grow like that with $100 to invest but that isn't true. But my point is that anyone could easily generate $300-500/month on Amazon with 5-10 hours/month worth of effort and I will even teach you how.)
Could you dedicate 1 hour/day Monday-Friday to learn about how to sell on Amazon and another 3-4 hours/week to go and shop for things to sell? Does that seem easy and sustainable?
Fitness
0.35lbs of fat = 1430 calories of energy.
30 minutes of boot camp = approx. 400 calories
Reducing daily calorie consumption by 10% = approx. 180 calories
Adding 30 minutes of slow distance cardio = approx. 200 calories
Reducing starchy carbohydrates and replacing with fibrous to increase energy utilization during digestion = approx. 150 calories
To me this is about the maximum that seems "easy" and might be overwhelming already for many, so we must re-evaluate the goal, if it took 16-18 weeks to lose 30lbs would you still be satisfied? Does the above seem simple? Only works if you can answer yes to both!
Anyways, that's my attempt to teach you the power of reverse engineering, it can work for anything like: setting dedicated working hours or working less, like improving your relationships with others, like accomplishing any big milestone in your financial life, and even spirituality or emotional growth.
Please let me know if there's anything I can do to help!
---
YES! Contact me today to schedule a FREE no obligation consultation and trial workout.
[contact-form-7 404 "Not Found"]