I can't tell you how many clients I've had that really struggled with how to present pricing when selling personal training or fitness service.
It seems like so often we're apprehensive to ask for money, I know at one time this was a problem for me too.
I was so passionate about fitness and working out I just wanted everyone to know what I knew; and I felt bad asking them for their money.
That sounds so stupid, even as I typed it, but totally the truth; and I suspect you might feel some of this too.
This video explains the exact process I used for years and years, it's worked well for teaching others, giving them a guideline and method to follow that makes the conversation natural and authentic when presenting pricing for personal training or any fitness service.
It also (as you'll learn in the video) creates something that can be given to the client to take home, and helps guide the spouse conversation that's usually the roadblock to a decision today.
Give it a try, see if this helps you.
And here's a sample of the pricing sheet you can access.
---
Are you a personal trainer or a fitness professional with a dream of one day opening your own gym or studio?
Well I remember being there, but fast forward many years and I bought, built, and sold five studios of my own.
I've had partnerships, solo ventures, I've used financing, I've self financed.
And I have helped dozens of other trainers on four different continents open their first, next, 5th or 10th locations.
So I've been building this kind of A-Z series on the steps to take and how to layout your plan successfully, really helping people acknowledge some of the key areas that are generally skipped or misunderstood in this process.
Heck I remember when I first got this crazy notion.
I remember the look of the real estate agent showing me the 15,000 square foot building and he plans I had for the grand temple of iron!
Little did I know my savings of $27,000 was not going to finance the million dollar project!
I remember being deflated when next we looked at the beat up 2000 square foot dance studio, and because it was the only option we could afford felt we had to proceed.
Little did I know at the time the bullet I dodged.
We went on to build a business that would do more than $1,000,000 in personal training revenue in it's first 18 months of operation (this from a trainer who previously struggled to generate $50-70k annually on my own.)
I sold that business three years ago, but it's still operating today, nearly 14 years after it began with the humble beginnings of that beat up dance studio filled with hopes and dreams.
If that sounds at all like you, I hope these videos help you do it faster than I did, and skip so many mistakes that cost me tens of thousands of dollars!
Part 1: Visualizing Your Dream and Finding and Validating A Good Location
Part 2: Projecting Your Operating Costs, Setting Pricing, and How-to Plan to Be Profitable On Day 1
Part 3: Renovation Costs, Total Opening Costs, Financing, and Negotiating Your Lease
If you found any of this helpful I hope you'll subscribe! (Just click here to subscribe www.youtube.com/mrfitnessmarketing)
---
Am I spending too much on Facebook? Should I be spending more on Facebook?
What else should I be spending marketing dollars on?
Is print/radio/flyers/direct mail/this, that or that other thing worth it?
How do I know if any of this is working?
I'm sure all of these and many more questions are going through your head all the time. (And if they're not then clearly you're in denial and just avoiding it altogether which means you need to understand this even more.)
You're working hard to grow a personal training business that works, you can't afford to keep throwing money away on things that don't work.
Worse, it's getting harder all the time with all the extra competition.
Things that worked last month are now twice as expensive and working half as well.
Ahhhhhh….what do I do?
Well as we all know by now, we need to make decisions objectively, this is certainly maybe even more true when it comes to business.
You need to be able to evaluate your fitness marketing objectively, be able to quantify the results.
And here's the great news, not only will I teach you to do that, when you do the decisions become super easy and clear.
In fact you'll stop looking at your fitness marketing efforts as a stressful expense and see them as a lucrative and scalable investment!
Check out this short video, it will teach you all you need to know about calculating your fitness marketing ROI (and likely give you a few new things to think about too!)
If you like it I hope you'll subscribe! (Just click here to subscribe www.youtube.com/mrfitnessmarketing)
---
Lord of the Rings Fan? Ok I am, but it just so happens much like the 7 Rings of Power there are also 7 Fitness Studio KPIs that have proven to be very impactful in running and managing a fitness business.
Don't know what a KPI is? Don't worry you're not alone, it's weird that a group such as trainers who are all about progression and measurement have been shamefully kept in the dark about Key Performance Indicators (KPIs) when it comes to business.
Much like you know with your clients, measurement is key when it comes to your clients, measurement shows progress, but more importantly still it creates dialogue, trust and collaboration between you and your client.
The numbers form an objective point of measurement so you can work together to reaching the desired outcome.
The same is true for your team, your fitness studio KPIs in many respects will decide the outcome of your business.
But here's the best part, all you need is a simple whiteboard, 5 minutes per week and the willingness to learn something new and this can begin having a positive impact on your business in as little as the next seven days.
That's no exaggeration, this short video will lay out the whole process.
It will teach you the 7 numbers, the 7 fitness studio KPIs, why they are important, how to find them, what to do with them, and how to get your team involved with them.
This is one of those blog posts that I hope everyone will somehow find and absorb because I just know the impact it can have.
If you like it I hope you'll subscribe! (Just click here to subscribe www.youtube.com/mrfitnessmarketing)
---
We often talk about how to "get more leads" for your personal training business or fitness studio, but if nobody ever left would you need as many leads?
Truth is the most powerful marketing strategy in fitness or in anything else is retention hands down. (You thought I was going to say results didn't you?)
Ironically though results are important (and to a degree essential for any of this to work) results are never actually at the top of the list for most clients when it comes to why they stay with a service.
If you doubt this, just think about your own behaviours, the things you pay for, do or are a part of.
Truth is we're most likely to stick with something we enjoy. To enjoy something, results are a component, but equally or more important is the sense of community, belonging, acknowledgment and recognition and more.
IN my own personal training career I experienced this first hand, it wasn't unusual for me to maintain clients for multiple years. And; even when they would leave they'd often return months and years later to work with me again. My longest standing client was more than eight years (and that's because I stopped training people at that point) and now nearly 8 years later since I stopped training people I will still get sporadic inquiries from past clients wondering if I'd work with them again or if I can suggest someone for them.
Master this and you will have true sustainability in your business no matter what the world throws at you!
In this video I put together some of the best tips and ideas and lay out for you the critical components that you must do to maintain the relationship with your clients through year 1, 2, 5 and beyond.
If you like it I hope you'll subscribe! (Just click here to subscribe www.youtube.com/mrfitnessmarketing)
---
I've always preached that you need to be, "fishing in multiple ponds," when it comes to generating enough leads to successfully grow your fitness business (or any business for that matter.)
So something I've always taught my clients is what I call the "5X25 Fitness Marketing Model."
You see we live in a time where online is so easy and appealing, because it's quick and easy.
And then days happen like recently where both Facebook and Instagram were down for a good part of the day.
Not to mention that both of these platforms are becoming exponentially more expensive, competitive and consumers are just getting flogged with so many offers that the responsiveness of these campaigns is becoming more unpredictable.
Now don't get me wrong, I'm not saying you shouldn't be advertising on Facebook, in fact I'm certain for most it's still where the largest portion of their fitness marketing budget will go.
But…you need to be beyond Facebook.
In fact I'd even argue that when you utilize multiple channels well they will all even work better making your cost per lead and marketing ROI dramatically drop.
In this video I explain the 5X25 Fitness Marketing Model, simply put we want to be drawing at least 25 leads from 5 different sources each month, so this way if one or more fail our business doesn't stall.
While others freak out that Facebook or whatever is down or not working, you'll continue to grow and in times where adaptation is needed you'll be able to take your time and do it right!
Hope this helps!
If you like it I hope you'll subscribe! (Just click here to subscribe www.youtube.com/mrfitnessmarketing)
---
"Email marketing doesn't work for personal trainers!"
I seem to hear this a lot late, but this statement couldn't be more false.
In fact there's a reason it's not working for many (and one I've even fallen prey to from time to time.)
Your content isn't good enough.
In the midst of all the day to day hustle, the million things that pull you in, what feels like, thousands of direction it's hard to make time to generate truly good content.
And let's face it, we live in the "delegation world."
Over these most recent years everything has been about speed, about outsourcing, and there's some pretty compelling services out there that make it easy to let go of the reins, heck the stuff they provide is often even pretty informative and well written.
There's just one problem…
There's no soul, no life, character or personality…namely yours.
I'm happy to tell you I've never send you anything I didn't write.
For a time I used a fair amount of ghost written content for my fitness studios to allow me to focus, but over time I could see the responsiveness of my lists on the decline.
Even with you my trainers and fitness professionals, at times where I've been overloaded or stressed my content became a little more robotic, less from the heart and truly that just doesn't fly.
In fact it's probably why you're saying email marketing for personal trainers doesn't work!
But I've got good news, it does, and it will be easier than you think to re-ignite your email list.
First if you're using a pre-generated newsletter, kill it.
If you're using outsources content stop.
Start with just once a week and write something from the heart, don't worry if it's not earth shattering education, just write from the heart.
Your clients, subscribers and team like to hear from YOU, they bought into YOU, so be you.
Don't make it "I" focused, but do express your vision, what you're excited about, what's rolling around in that marble of yours on top of your shoulders.
Yes, make it relevant to your desired field, just don't feel like you have to always be a scholar.
Recipes are still amazing, but try to focus on ones you've actually tried or legitimately want to try.
And when sending a recipe my favourite thing to do is send it on Saturday morning, because if you're like me the weekend affords more time to try something new.
And because I know a lot of people just skim their inbox (I know I do) I like to start these emails with, "Just want you to know I appreciate you, and here's a recipe my family and I are trying this weekend."
So even if you don't open it, well you know my intentions are clear.
Try to do this for a couple of weeks, and now we've set the stage to deliver an offer, it's time for you to watch the video below.
In it I outline exactly how I structure my email campaigns. Always 4 emails, always start Sunday (or Monday on a long weekend) at 4 PM, and always written to what I call the 3 personalities.
The Impulse Buyer
The Analyst (yep that's me)
Eyore (yep you read that right, not a Pooh fan?)
Follow these steps and you're going to be saying, "email marketing for personal trainers works just fine in 2019!"
If you like this video I hope you'll subscribe! (Just click here to subscribe www.youtube.com/cabelmcelderry)
---
You can be the best marketer in the world, and generate tonnes of new leads to sell personal training to but if you can't keep your clients (AKA Skyhigh Attrition) then you are dead in the water!
I've found for a lot of trainers it's when they open their studios and hire staff that their personal training client attrition appears, increases and becomes alarming.
And it's no surprise, I mean when we're solo, we live, breathe and die by our clients.
We have to fight tooth and nail for every single one, and each personal training client we lost to attrition was like a mortal chest wound! (Ok maybe that's dramatic but I remember plenty of times when someone quit I had that sinking feeling in the pit of my stomach because I wasn't sure I was going to be able to pay my rent on time.)
So as time goes one and we become industry veterans, well we do things naturally that keep our attrition low, and then we hire people and try to train and expect them to do the same. Only…they don't.
They like the grind, hustle and ability to foster and maintain relationships like we can, and it's no surprise, or skill was born of pain and frustration; they just work here.
What's worse if you're like me, I had no idea how to train or teach other people to do what I do, it just kind of developed naturally for me and I'd known it so long it seemed crazy that they didn't, hence I too struggled with high personal training client attrition.
Now, results are a given, you've gotta get results for people, but beyond that there are three relatively simple things that you can do with your growing business that will put you back in the drivers seat and pretty much stop attrition dead, and once these things are in place you can delegate and let them go, though the rule is slowly, very very slowly.
Here watch this video I made on personal training client attrition and how to stop it, if you like it I hope you'll subscribe! (Just click here to subscribe www.youtube.com/mrfitnessmarketing)
---
Even if you've been in the industry for a while as a personal trainer you expect that when the clock strikes twelve on January 1 that there will be a line up outside your gym like Best Buy on Black Friday!
But that's rarely the case, and as the days tick on, you begin to get a little nervous and wonder what's going on?
Even worse you have more clients cancelling than usual, it's January, everyone has a fitness New Year's Resolution, what's going on?
Truth is, it's like this every year, unless you realize what you've missed.
January presents a unique consumer psychology that doesn't exist at any other time of year.
Christmas = time off work for most.
Time off work = smaller or missed pay.
Smaller or missed pay + increased spending = greater price sensitivity.
New Year's creates a "Blank Slate" mentality, I mean I can't even deny that on January 1 there's a sense of relief that good or bad the old is gone the new is here I am, once again the master of my future (even though I know and believe this can hold true for any day of the year.)
When you add all this together you have consumers that are hyper-motivated and ultra-price sensitive, in other words they look for cheaper solutions because "they can surely do it on their own this time."
I talk about this weird phenomenon in this weeks video and share with you the fitness marketing strategies to use to overcome it.
Please click to subscribe to my channel, new videos every Tuesday www.youtube.com/MrFitnessMarketing
---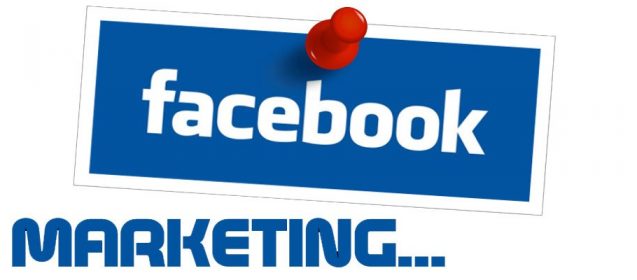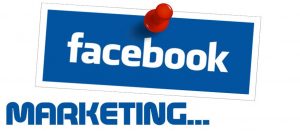 First off Merry Christmas!
What a year 2018 has been, I can't believe it's already drawing to a close.
I hope you are set to take time off and enjoy family for the next few days.
Don't forget to take a deep breath and reflect on all this year has brought, and then gaze ahead to the horizon…what is your biggest goal for 2019?
Since it's the end of the year I've been doing a lot of reflecting myself…and a lot of thinking.
I always get asked; what do I see happening in the coming year? What will be (if any) the biggest changes in the coming year?
Truth is, it's kind of already happened and you've likely felt it.
Facebook ads getting disapproved more than ever before, ads initially approved and later shut down.
Pushed by Facebook to limit what we show on our landing pages.
Our industry thrives on social proof more than many others and we've become more and more limited in how we can proudly display our social proof than ever before.
And it's only going to get worse…
Yet.
This is actually GOOD NEWS!
Yup, not a typo, this is good news.
Everything comes full circle, and this is no exception.
If you've been around as long as I have you likely remember what it was like before things like Facebook.
Getting new clients was largely referral and B2B based.
You had to put yourself out there.
Form real relationships.
And it generally took more than one interaction (think of it like dating.)
It took time to get people to know, like, and trust you before they would commit to buy a premium service like yours.
Well, that's come back around.
You see for basically the last 10 years direct response marketers had a heyday on Facebook.
We 'd put up an ad, take people to a landing page then use long form sales copy with fancy headlines, videos, testimonials and before and afters to build the relationship there.
The longer we kept them on the page the better chance we had at getting a sale.
Now I'm not saying this is completely gone or done, in fact quite the opposite, you'll still see plenty of this and many of these same strategies will work…only just not like before.
In 2019 and beyond you'll need to be in the groove of building relationships with potential customers on platforms like Facebook through multiple interactions.
Only then will you find the Facebook advertising rules will make it easier to show them your landing pages the way you've intended.
And here's why that's good news:
You'll soon only be showing your ads to highly qualified prospects who know who you are, what you do, and are somewhat actively on the lookout for you. This will make those ad clicks much much cheaper.
Your offers and content will become perpetual, which means you won't need to constantly reinvent the wheel. Your brand recognition will grow as a result, and it's going to take you less time to market more effectively than ever before.
And maybe the best part of all, it's going to be really, really hard for your competitors to duplicate, see fully and harder still to understand just what your true marketing strategy is.
All of this will be accomplished with content cycling and custom audience targets, and I'm excited about it!
Why?
Well because everything comes full circle, and in 2019 we get to return to what made us great, we can focus more on being the phenomenal educators that trainers are.
Our marketing will become a showcase for all the amazing knowledge we gathered around training and nutrition, not just the latest marketing mumbo jumbo!
2019 is going to be a great year, are you ready?
If not, you still have time, that's my Christmas gift to you, this new process is a marathon not a sprint, you start today and your results will steadily increase, your costs will decline and unlike your marketing now each new piece of content will increase your brand and recognition in the community!
Let's do this!
Merry Christmas from my family to yours!
Cabel
P.S. In January my coaching clients now get to enjoy our ad setup and management services, meaning if all of the above sounds great but leaves you ever confused well we could just do it for you. J I'm taking on new clients in the New Year, would you like to schedule a consultation? If so reply to this email, I'd love to help you make 2019 your best year in business!
---
YES! Contact me today to schedule a FREE no obligation consultation and trial workout.
[contact-form-7 404 "Not Found"]