These days when it comes to growing my personal training business I am all about predictable lead generation. Having the ability to generate client consultations on demand and at a rate that is comfortable for you is an incredibly powerful tool. One of my favourite ways to do this is the Beta Program.
The Beta Program is simply a short-term offer that piques peoples curiosity. We're all waiting for the next big thing, we want the latest and greatest, and we want to be one of the first people to get this new, bigger, better thing. You and I both know that our clients are guinea pigs, great trainers are instinctive, we make decisions on the fly and based on what we see. This instinctive adaptive nature makes the Beta Program a logical fit. The next time you are training a client and have a brief "ah ha" it's time to turn it into a client attraction campaign
Email, Facebook even flyers can all work to promote your Beta Program. A short-term program at an aggressive price point encourages people to join to determine if this new "ah ha" provides better results. The basis of your Beta Program could be the very fact that you are running a short defined program and tracking to see if additional interaction in that time period provides better client results, don't over think it.
Set a limiting factor of scarcity on your Beta Program, make it truly exclusive, the more exclusive it is the more that people want it. For my coaching clients the usual number to start with is six. The nice thing about six is that it's generally not intimidating or daunting for even a brand new trainer. Create high value and expectations, call them a couple times a week, send them regular content emails, create a series of documents with tips, tricks, activities and even homework. The more interaction you provide in the program the better, it further adds to the exclusive feel of the program.
Now you get to practice your sales and closing skills in a small, exclusive, and safe environment. There's no pressure, if everything goes wrong, run another Beta Program, recruit six more people and make some changes, that in itself could be the premise of the Beta Program. Your participants don't even necessarily need to know what it is that you're testing, the mystery can even add to the appeal of the program.
Now converting these clients to regular paying clients should be done in what I call a 3-Point manner. This means that when you first meet them you are going to present them an offer to become a regular paying client, in fact not doing so is doing them a disservice. We know our clients can't reach their goals in 2, 3, 4 or even 6 weeks, deep down they know it too. Day one you should be giving them your best offer to make a longer commitment now, it doesn't change anything they still participate in the Beta Program it just means you're going to take care of them even after. We've shown in our facility that with the right offer more than 80% of participants will often commit within the first couple days of the program.
For those that don't commit you or your assistant should be calling them midway through the program and asking them what they've loved most about the program. We call this the feedback pitch, but be sure to prompt them to give you something positive. After you've gathered their feedback you can reward them by providing a continuation offer (and if they happen to give negative feedback you can thank them for helping you know how to make things even better; apologize and offer to make good by providing the same offer.) This second offer will generally capture most of the people that didn't convert on day one.
As I'm sure you can guess, as the program nears it's end I suggest you throw out your last ditch effort to anyone who still hasn't converted. This is the final phase of our three-point conversion system. In this phase it truly is a last ditch effort but you still may capture a couple more from this otherwise unqualified group. The best part of all of this is you could easily organize and launch this to an email list in the next 60 minutes, do you hear that? That's opportunity knocking.
---
There are many marketing strategies that personal trainers use but some are much more effective than others. Inside this article, you will find some of the most popular fitness marketing strategies.
Bootcamp training
Offering a bootcamp is something that many personal trainers do in order to drum up more business. This is a very effective marketing strategy as it is a novel idea that many people enjoy. You can advertise this as a one-off event and sell it from the aspect of its uniqueness.
Build an online mailing list
As a personal trainer, you need to have an online mailing list. This gives you a group of people that you can send emails to on a regular basis. You can sell your services via this method and it costs you nothing. You can also send your subscribers information about diet, fitness and other interesting topics. This is a great way to show that you care for the people and show how much you know.
When you do decide to send out a promotion for your services, you are much more likely to get a high response from your mailing list, then with any other method. It is easily to setup by using a simple auto responder system on your website.
Facebook marketing
Marketing on Facebook is something that more and more personal trainers have been using recently. This has proven to be very successful as it lets people join your fan page and see what offers and training schedules you have. You can also use Facebook to build up a mailing list. Facebook is now one of the largest websites (in terms of traffic) on the Internet, and the members are very active. It is very inexpensive to place a small advert on the website, and you can change the settings so that it only appears for people in your local area.
Video marketing
Video marketing is another very powerful form of marketing for personal trainers. You can create short ten-minute videos very easily and then upload them to websites such as YouTube. These videos can give out some useful information and then direct people to your website. This is a very easy way to generate high rankings in the search engines and also generate a lot of exposure for your website.
Use the local radio
Something that many personal trainers overlook is their local radio station. These stations get lots of listeners and this is a prime market for your services. Radio shows are always looking to fill time slots with good quality information, so if you approach them, they are likely to ask you on the show.
You can easily get a five to fifteen minute slot in which you help listeners with their health related questions. You can then plug your own business and let people know how they can find or reach you. If you have not thought about this marketing method then try investigating it further.
Use the marketing methods above to quickly generate more leads for your personal training business. These things don't take too long to put into place but the payoff is worthwhile.
---
I would say nearly every trainer I've met, including myself, started their career because they enjoyed working out. In my case in particular my career began because people just kept asking questions whenever I was in the gym. They seemed to think because I was frequently in the gym and appeared to be in good shape that I must have useful advice. Eventually desperation set in; I needed to raise money for my next college term my personal training business was born.
I only mention these humble beginnings because I think that this likely similar story is shared by many of you. It also has a correlation to the struggles many trainers have to continually attract new clients. I could easily share with you some of the most cutting edge marketing tactics or my latest harebrained idea to generate dozens of leads but there would still be some that would struggle and ultimately fail, and it's that which I want to focus on today.
We truly are our own worst enemy. More often than not we get in our own way or are simply paralyzed by traditional thinking. Let's discuss this as it pertains to lead generation and client attraction.
It doesn't take most new trainers long to figure out that there just isn't going to be enough people beating down your door to not have to learn about sales and marketing. Most trainers shudder at the thought of 'selling' their clients anything this becomes one of a series of serious roadblocks.
I had a real problem taking people's money at first, even though I was dead broke. I felt what I was sharing was common knowledge, that was easy to acquire, and that everyone should know this stuff. The reality is, that statement is entirely true, yet trainers are needed more than ever because of the demands of a North American lifestyle. We can't afford to be experts in many things or we wouldn't be effective at anything. If your neighbours took the time to understand the advanced strategies of effective fitness and nutrition in an effort to better look after themselves there would be a severe labour shortage in many other industries, or the quality of work would be horrendous. In an effort to better manage all the goals and responsibilities of their chosen lifestyle people rely on you to ensure their health and longevity is protected in the most efficient manner possible. Consider that for a moment, if that makes sense to you imagine sitting across from your next prospective client and explaining the same thing to them. Imagine if it made sense to them. At no point were you 'selling' them anything but rather establishing valid position for why they might benefit from considering the services that you offer. You are an expert, use your skills to educate others and you will be rewarded with their loyalty and support.
Let's move forward and consider this same concept when it comes to marketing. Trainers don't usually have a lot of money to spend on advertising or marketing, yet once we realize we are in business for ourselves we acknowledge that this is part of what we must do. Logically we take note of the things much larger businesses are doing and attempt to emulate. I'm sure you've quickly spent more than you could afford on a variety of things like print ads, radio campaigns, direct mail campaigns, road signs and more. Some may have yielded some result and many just made you reluctant to continue to spend money on advertising at all. You may have heard someone like me discuss the value of strategic business alliances or using leadboxes and other marketing tools in other businesses. Only to be discouraged when 19 of 20 businesses you asked simply said, "no." Nobody starts a business to help another business, even a non-competitive one, succeed (unless you are business coach that is.) So you shouldn't be surprised when other businesses say no to helping you when it comes to displaying anything from posters, to business cards or leadboxes; but you shouldn't take no for an answer. If you believe in what you do you must be filled with conviction to spread your message, after all people's long-term health and well being depend on it. When a strategic partner says no they're really saying the same thing as you are when you turn away the pushy salesman. They're saying they don't know or trust you and they see no immediate benefit to them in that which you are offering. The next time you talk with a strategic partner and they seem less than interested thank them and reassure them that you understand. Then offer them an extended trial of your services at no-charge. If you believe in your message you have a responsibility to help them be more successful by improving their health and well-being with your expert skills. Winning their favour could have long term positive benefits and what better way to do it than to invest in them and make a difference in their lives? Stick to what made you become a trainer in the first place, remember that people first told you that you were an expert even before you decided you would be one. Don't sell or pitch but rather use your unique talents to better others and suddenly my hare-brained lead generation tactics will begin to work like magic.
---
If you are in the fitness industry and want an easy and inexpensive way to promote your business then you should think about using podcasts. This is a marketing method that works whether you are a personal trainer, a gym club owner or another form of fitness professional.
Podcasts are a method of having a live conversation on the Internet (with a group of people that you invite). You can think of it as a form of Internet radio, as the principles are the same. Besides having a conversation with prospect and clients, you can also record the podcast and then upload it to your website so that other people can listen and download it at a later date (for free or as part of a paid product).
This can then be used as a promotion to get people to sign up to your mailing list, or simply to promote yourself and your services. It can be used in a number of different ways and will be seen as very valuable by your prospects.
The key to having a great podcast is to have a range of interesting subjects to discuss. You can create a question and answer session or you can simply give out training tips that you think are most relevant. Of course you can organize a series of podcasts if you wish, and cover a wide range of subjects over the course of a few weeks.
Question and answer sessions work very well as you can relate to specific issues of fitness and training that people want to know more about. For example, you can discuss how to structure a workout while you are on holiday and not able to attend the gym. You can generate a wide range of subjects that can be covered in a 45-minute session.
Another simple method of ensuring that you talk about the most relevant issues is to have your readers send in questions that you will answer live on the podcast. You can ask your readers to call you and have a conversation (tell them to bring a question to the call). This makes it much more interactive and will help people to get a lot more value from the podcast. This will give them more incentive to check out your other content and see what services you have to offer.
Always remember to give away valuable content that people can put into action right away. This is the key to having a popular podcast and it will increase your website traffic, signup rate and ultimately your sales.
Podcasting is something that most other fitness professionals overlook or don't use. This gives you an immediate advantage that you can put into practice and will set you apart from the other personal trainers in your local area.
This will also give you the perspective of being an authority on the subject. This is very important, as people are more likely to trust and look to you when they need a personal trainer.
---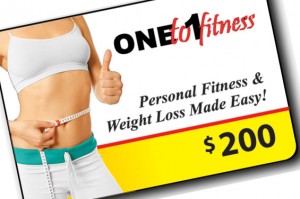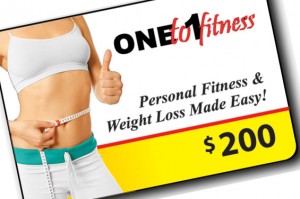 By now I think we've all heard of the plastic gift card but just in case you haven't let me first briefly explain what they are and how they've been used.
There are a number of manufacturer's online that can produce a plastic gift card for you that looks and feels like something you would buy at any local chain store. Many savvy fitness pros may first have heard about this from guys like Steve Hochman and Bedros Keuilian. Using a high value amount like $100 having these cards made in the image of your business has proven to be a sound awareness and lead generation tool. The key is to give plenty away through any channel you can. Lead boxes, silent auctions, gift bags at events, in addition to your business cards, with partner businesses as a way to appreciate their customers with a thank you gift and so on. We've even seen our cards become a traded commodity in classifieds and on Facebook, talk about free awareness and branding!
While attending a mastermind weekend an idea was born on how to take this whole plastic card marketing tool a whole lot further. A method that not only practically guaranteed redemption but also allows you to generate revenue from them directly. Let's have your clients refer their friends and family and pay you to do it!
Let's face it our services are expensive, no matter how good you are you are going to face the resistance of price at times and even if you don't we can both surely agree that everyone likes an opportunity to save money and get a deal.
When you sign up a new client I'd suggest the following strategy. Immediately give them a thank you card with your gift card inside, explain how it's used. Next explain that today they can buy one additional card for a nominal amount and if it's redeemed in the next 30 days in addition to the person they refer they will also receive the full amount of the gift card credited against their account. In addition explain if they meet this in the next 30 days you will add them to your VIP referral list meaning they can continue to buy cards at a nominal rate for anyone they wish to refer and basically get their own training free!
You've now incentivized a whole new sales team for pennies compared to traditional marketing channels. By simply paying even a few dollars for the gift card it's almost guaranteed to be redeemed because we're all pre-programmed to try to avoid wasting money. Additionally if I can get my own training for free I'm first wondering what the catch is, yet buy buying the card you eliminate this natural defense mechanism because I have now made an active decision to invest in an opportunity to earn my own training for free.
Now this may not appeal to everyone but it absolutely can predictably and repeatedly generate a few more quality referrals each month and that is the whole name of the game. Eliminate the need for a crystal ball with multiple predictable strategies that make reaching your business goals simply a product of execution.
---
If you are a personal trainer and want to improve your income, client base or lead generation acquisition, then you need to work on your marketing. Besides training personal clients, your marketing is the most important aspect of your business. This will determine if your business succeeds or fails. There are a few important ways to do this.
Learn Direct Response Marketing
This is the best form of marketing for personal trainers. This form of marketing focuses on getting a response from a prospect. It is not concerned with pretty images of marketing slogans. When you use direct response marketing, you will be able to measure the response that each piece of marketing material creates. This means you can keep improving your sales message and increasing the number of people that come into your sales funnel.
As a personal trainer, your sales copy should direct people to call you. From here you should then set up a time to interview them and see if they are a good fit for you. As such, ensure that each advert you run emphasizes the need to call you right away. Learning about direct response marketing is the best use of your time, besides training clients.
Work On Your Website
If you don't have a website then you need to get one right away. Another great form of personal trainer marketing is using the Internet. This is a very cheap and simple method of bringing in more leads. Again, you need to use direct response marketing methods on your website.
In other words, everything should be focused on getting prospects to call and book an appointment with you. You can also have a contact form on your website if you wish, but it is much more powerful to have people call you. You can then deal with them while they are excited about the prospect of getting into great shape.
Use Per Per Click Marketing
Once you have a website, you need to bring people to it. The fastest way to do this is with PCC (pay per click) marketing. This is most well known as Google Adwords, or Facebook ads. With this process, you pay a small fee every time someone clicks on your advert. They are immediately directed to your website, where you should have a page that convinces them to give you a call.
Using PPC marketing is a simple way to get hundreds or thousands of visitors each and every day. This will have a huge impact on your personal trainer marketing methods.
Advertise Locally
As a personal trainer, you are going to be working with people from your local area. As such, it makes sense that you also advertise in the local papers, post flyers, make agreements with other local businessmen and do other things in your community. This will ensure that your business name is spread around the local area and will help to attract more clients.
If you follow the simple tips given above then your personal trainer marketing methods will be much more successful.
---
If there is one thing that's true it's that personal trainers generally find it difficult to continually attract and find new clients. It doesn't have to be this way and in this column I hope to recondition your whole paradigm when it comes to attracting clients.
First you need to think about what you "can give" before you ever consider how much you "will make." By this I don't mean the free test drive session or consultation that should be a standard part of your service. What I'm really referring to is mountains of unconditional value. Test drive programs that last a week or more, gift cards, deep discount opportunities, e-courses and resources that are instantly accessible and provide mountains of real benefit to prospective clients. A wise man once told me, "Give your best stuff away."
Once you realize both the importance of these types of offers and how to structure pricing to be able to offer them stress and worry free you will have created an entirely new platform to market from.
Any which way you look at it most marketing is expensive, hard to measure, and can be very frustrating. Pay per click and email marketing is slightly better thanks to the myriad of data it provides, but then I'm not suggesting you don't use these mediums but rather to enhance your overall marketing engine.
Highly underutilized and generally misunderstood is the strategic alliance. Building mutually beneficial relationships with other local businesses is one of the highest priority items I stress to my coaching clients. Having other businesses actively speak about and refer to you is both an incredibly fast and cost effective way to ensure you are your community's top expert.
Here's a little idea I recently thought of that I know can take your business over the top. In fact if you hurry it can become the ultimate Christmas promotion ensuring your January is over the top.
Consider what other local services your clients may use on a regular basis. Some of the top candidates that come to my mind would be aestheticians, hair stylist, massage therapists, tanning salons and health stores. These days, especially small business, knows just how expensive it is to attract customers and more importantly how expensive it is to keep them. Big business has been both a curse and a gift to small entrepreneurs like you, me and the complimentary services listed above. You see big box stores cut corners and costs and ultimately service relying on sales and volume to guarantee bottom line profits. The curse is that from a cost and supply standpoint you can most assuredly never keep up, but the gift is that now more than ever many people are beginning to acknowledge the value of real service. Real service earns long term loyalty, these are the kinds of customers we want.
Here's a way you can help your strategic partners increase customer appreciation and loyalty and automatically they can send you a steady stream of qualified leads. Visit you local printer and ask them to craft you a simple folding thank you card. On one edge you will need a removable perforated information slip with blanks for name, email address and a privacy statement such as: I have agreed to share my contact info with (your business name) fitness to register my gift.
Within the thank you card (or Christmas Card) you will have text that reads something like the following.
"Thank you for being a great customer, I truly appreciate your continued business. As a small gift of appreciation I have teamed up with (your business name) fitness to provide you a _________  program as my gift to you. Thanks again for being my customer"
Make sure you are offering them a great program, I recommend something no shorter than 10-14 days with extra value added benefits and a minimum of $97 value. Have your printer make these cards with the perforated info slips into a booklet of 25.
Now talk to any or all of the service providers I mentioned above. Explain that you would like to provide them these booklets to give this gift to their customers. Explain why it will help them improve customer loyalty and even better pay them to do it. I suggest for every completed book of 25 people you pay them a small bonus or provide a gift of service.
Now here's the super secret to taking this right over the top. The first thing you do is send these 25 people, and the person that gave you the leads the following email:
"Hey, you recently received a gift from _____________. Isn't he/she and amazing (business/service)? I love sending all my clients to him/her because he/she does such an amazing job. I'm excited to provide this gift to you. Here's how you can get started…"
Just imagine the instant relationship and credibility you will have with these people, and imagine how happy the other business person will be to receive that email knowing the value of the third party social endorsement you just provided.
I'm willing to bet a new trainer could fast track their new business for weeks and months with just this one low cost strategy.
---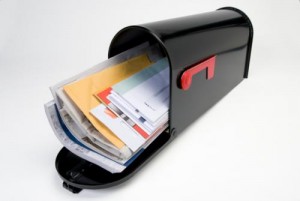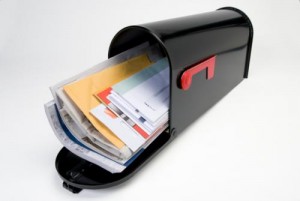 The wellness business is much like the fitness or personal training business; the clients have the same behaviors and concerns. Usually you're not their first attempt to overcome their present challenge and a healthy level of skepticism has them reluctant to commit to anything long-term.
As a result many wellness professionals (like personal trainers) find themselves selling short-term programs, small packages of sessions, and are frustrated because they're business barely generates enough revenue to be considered a part-time "hobby."
Don't you think that our noble purpose is to help people? Yet traditional weight loss programs are far more profitable than those of the typical wellness professional or personal trainer and attracting thousand more people than we are, does that seem wrong to you?
Truly the missing component has more to do with us than a problem with traditional weight loss. As caring and compassionate professionals we're good at helping people; that is until money is involved. We somehow think by not asking people to commit to long-term care, or leaving it up to them to self-direct the time we have to modify their behaviors that we are providing them the best service. Can you think of one instance where the people that communicated with you the most, on a regular basis, for an extended period of time didn't get the best results? Of course not, so why would we ever think it was ok to reinforce the idea to our clients that a long-term commitment isn't required? They clearly don't know or they wouldn't have sought us out.
This is what traditional weight loss is good at. They have taken a system or set way of doing things (hey we have that) and they've packages in a way that helps the customer long-term, and it just so happens that's more profitable too. So if you can maintain your noble purpose, help people and live a good life too any reason not to?
That's what I thought…
So here's a little wellness promotion to get you started. The goal is to show you how we can engineer a method to use normal consumer behavior in a predictable format to drive people to take action on goals that they've been putting off for far too long.
As people we work off inspiration, without inspiration we will forever remain inside our comfort zone, we can help a lot more people if we can predictably inspire them to take the first step to help themselves.
It follows a consistent email promotion sequence to grab the attention of the impulse buyer, the analytical consumer and the procrastinator.
The final sold out email should be a valuable component of most if not all of your campaigns, if things fall short of plan and it's not any where near full (doesn't happen often but can) then don't send the sold out email otherwise we may as well end on a note of conditioning the consumer to more promptly respond to the next promotion.
I've written the emails in a way that I hope most people can use them as is, just a simple cut and paste. It can always help to add more personal relevant details so don't be afraid to edit those areas as well.
How to Run This:
Send out the emails on the days indicated one week before the official start date. Be majorly enthusiastic.
As you will read in the emails, there doesn't have to be any big crazy difference, in fact the difference from what you're doing now is likely that you have an ongoing commitment to these people in a set pattern of frequency for the next four weeks. With all that predictable and regular accountability just imagine how great the results can be…now imagine if they committed to you for 6-12 months?
About 2 ½ weeks into this program you should be talking to all of your clients about continuing with the same services on a monthly basis at the regular price. I suspect like personal trainers many wellness professionals are about a $1/min for service, or $60-70/hour on average. (If your more than be more, it's good to be expensive.)
Assuming that you see your clients for 30-minute appointments we're talking about 1.5 hours/week X 4 or 6 hours a month or approximately $420 month. I recommend offering them a deal to continue if they commit before the end of the program, like 25% off the first month and 10% off each extra month as a VIP discount. If you're not comfortable with this then repeat this chant 10 times: "I will raise my prices because I am totally worth it." Seriously though that's the answer. If they say, "I'll think about it." Be sure to follow up, I'll think about it is typical consumer fear that it might not work, you and I know better.
I know many of you will read this, get set to run it, and then start to lose your nerve and find all kinds of "reasons" why it won't work, seriously just do it, hit send and say a prayer. I did the same thing, and this is why we need coaches and mentors too, but that's another story.
Your awesome, you can do this and if you need more or need someone to push you in the pool come back to www.ProfitablePersonalTrainer.com or www.facebook.com/ProfitablePersonalTrainer as that's what I'm here for. J
Always here to help,
Cabel "The Mechanic" The Profitable Personal Trainer
Email 1: Monday AM week prior to start.
Subject: Secret BETA Project (Are you in?)
I'm writing you today to let you in on a little secret. As people we're all the same we all want the best results in the shortest time and we're always looking for an easier way still.
As a wellness professional I'm always learning, and just like you I always want to figure out how I can help you get "there" faster and easier.
Recently I stumbled across something that will do just that. In fact I began applying it with a few of my clients immediately, the improvements were noticeable almost instantly.
(If you can include names and results of recent clients here could be even more powerful.)
I'm so excited about this I want to give it a real unbiased test (you know very scientific and all) so I need your help!
In fact I need the help of a small group of people to help me fully test this idea. Are you in?
All you have to do is be excited about losing between 5 and 15 lbs in the next 28 days, willing to follow my specific instructions and really put this new little secret to the test, I'm calling it my Secret BETA Project.
Can I count on you?
I mean really what do you have to lose? Maybe a dress size?
Wouldn't it be great to fit into those "skinny jeans" hiding in the back of the closet?
Here's the deal.
Since this isn't 100% tested and proven (that's what you're gonna help me do) that's why I need people not within my current training program. Additionally to make it a win-win you won't pay my regular price, instead it's only going to cost you a measly $97 bucks! Just like everything I do it's guaranteed, so if it doesn't work or your not happy with the result I'll 100% refund your money.
Now because this is a BETA project I'm going to keep the group small so you can have my maximum attention. I'm looking for only 9 committed individuals that are serious about losing 5-15lbs in the next 28 days.
We'll be meeting 3 days a week for the next 4 weeks. ***NOTE: Your services may not function like this please revise****
You may be required to complete additional workouts on your own that I'll provide.
You must be super committed.
You must not have any specific travel plans that could cause you to miss sessions or make eating consistently really difficult.
You must not be a current client.
And to be fair to everyone so I can help as many people as possible you must not have taken advantage of any sale promotion in the last 60 days. (Sorry.)
If this sounds like you then hit reply right away because my Secret BETA Project is going to start next Monday and I suspect these spots are going to fill pretty quickly!
Always here to help,
(your name)
Email 2: Send Wed morning.
Subject: BETA Project Nearly Full! (wow!)
Wow! Ok I didn't quite expect that kind of response.
Within a few hours a had a whole bunch of replies for the Secret BETA Project idea it seems a lot of people are really curious…and willing to be human guinea pigs!
But seriously, it seems a lot of people love the idea of testing out this new belly-busting secret to lose between 5 and 15lbs in the next 28 days.
I did get a couple of questions though…
Many people are wondering if they have to have tried a special diet or used any of my nutritional programs before. The answer, no, it's good for anyone, regardless of what you've previously tried.
Others have been asking what exactly the secret is. Honestly, I'm sorry I can't tell you; it would actually ruin the test. It's 100% safe no crazy gimmick, not a supplement or anything like that. In fact it's so simple you may not even realize it's different at first so you just have to trust me.
In 28 days I promise you will both see and feel the difference.
So here's the skinny, at this point 6 of the 9 available spots for the Secret BETA Project are full.
If you missed the last email definitely hit reply right now or call (your number) and let's get you registered before the last couple spots are gone.
If you did miss the last email here's the details again:
Starts next Monday (insert the date)
Runs for 28 days, 3 appointments a week.
You may be required to do a few additional things at home, which I'll detail.
You must not be a current client. I need this to be independent of my current methods to really judge its effect.
You won't pay anywhere near full price, it's a fraction of the normal cost at $97 and still covered by my full money back guarantee for the whole program. (What on earth do you have to lose?)
You must be excited about the idea of losing 5-15lbs in 28 days.
You must not have any specific plans that will cause you to miss appointments or make it difficult to eat consistently. (I understand things can change so just no 2 week vacations please.)
If you were part of a recent promotion (in the last 60 days) sorry you're not eligible, I want to help as many people as possible.
So with just 3 spots remaining hit reply or call (your number) and I'll get you setup right away.
Always here to help,
(Your name)
P.S. (Add a comment about timing, as I write this we're heading into EASTER so my PS might be "The Secret BETA project is the perfect solution for eliminating the guilt of an indulgent Easter, keep the family memories and forget the weight concerns! (oh and it's guaranteed, are you crazy? What are you waiting for? Just kidding, hit reply if you're ready for change.")
Email 3: Send Thursday afternoon.
Subject: Last chance (Urgent, attn. required)
There's just 1 spot left in my Secret BETA Project for some dedicated and determined person to lose 5-15lbs in the next 28 days. Is that you?
I need just one more person to add to my special test group for this new strategy that I've already seen melt fat like crazy in some of my current clients.
Here's the details of the program from the last email one more time:
Starts next Monday (insert the date)
Runs for 28 days, 3 appointments a week.
You may be required to do a few additional things at home, which I'll detail.
You must not be a current client. I need this to be independent of my current training methods to really judge its effect.
You won't pay anywhere near full price, it's a fraction of the normal cost at $97 and still covered by my full money back guarantee for the whole program. (What on earth do you have to lose?)
You must be excited about the idea of losing 5-15lbs in 28 days.
You must not have any specific plans that will cause you to miss appointments or make it difficult to eat consistently. (I understand things can change so just no 2 week vacations please.)
If you were part of a recent promotion (in the last 60 days) sorry you're not eligible, I want to help as many people as possible.
With just one spot remaining this is totally first come first serve, so hit reply immediately, I'll be looking at the time the email came in to see who gets the spot or you can call me directly at (your number.)
For everyone else already registered I'm pumped to see you on Monday!
Always here to help,
(your name)
Email 4: Send latish Friday evening
Subject: Secret BETA Project Sold Out!
It's official the Secret BETA Project is totally sold out! Thank you to everyone who has jumped on board, I look forward to seeing you all next week and we're gonna kick butt!
If you missed out on the Secret BETA Project I am so sorry (I had a few additional emails after that were sent after the final spot was filled) but don't worry I'll be in touch.
I always want to help everyone if I can and though this program is completely full I might be able to squeeze a few more people into my other programs. I'll be in touch with something special for you or if you thinking now you'd really like to get started just hit reply and I can fill you in on the details.
Thanks everyone, you're awesome!
(your name)
---
400 Square Feet, 20 Clients, $48,000 (Case Study)
I have a really inspiring story to share with you today. This story is personal for me
because I know how hard it can be to achieve success, especially when you have
very limited resources.
It was Lori who introduced me to Misty who has since become one my top coaching
clients.
Misty is a WOW! Practitioner.
She owns TM Training and Nutrition and a Fit Body Bootcamp, which she is in the
process of opening.
She is also 6 feet tall. Think of how I feel when standing beside her 🙂
Lori introduced me to Misty because she knew I could help her. After all, I am 'The
Mechanic'. I fix broken fitness businesses.
She was struggling with her personal training studio. I started working with Misty in
June 2012 and was making generating $6,000 a month in revenue. As of March she
has tripled her revenue to $18,000 in fitness sales.
The story I want to share isn't about how Misty is kicking ass with her personal
training studio. It isn't about how she started her Bootcamp and quickly filled all the
spots.
The story I am honored to share is about how anything is possible, even when you
have to run your nutrition business out of your living room.
Take a couple of minutes and watch this video.
Lori Kennedy, CEO of WOW! Weight Loss Inc. interviews Misty about her additional
revenue stream that has allowed her to bring in an EXTRA $48,000 per year in
profit.
You don't want to miss the part where Misty shares her #1 tip for generating loads
of new leads.
After you are done watching, send me an email and let me know how you plan to
make extra money this year.


Click HERE to find out more information about the upcoming WOW! Certification
and how you can bring in $48,000 in profit from a turn-key nutrition program.
---
How To Hire A Nutritionist For Your Fitness Business
By Lori Kennedy
Today I have a really great article for you written by my friend and colleague, Lori Kennedy RHN, CEO of WOW! Weight Loss Inc.
If you made it to the Fitness Business Summit this year you got to listen to her talk about how us fitness people need to step it up a notch and start offering turn-key nutrition programs in our businesses. She talked about the trend of turning your fitness business into a one-stop health shop.
I was actually just in Toronto, Ontario, Canada with Lori where we co-hosted the Wellness Business Summit. Together we taught over 170 alternative wellness practitioners the fine art of marketing and business.
If you ever thought of hiring a nutritionist or implementing a nutrition program you MUST read this. Lori gives away her best do's and don'ts when it comes to hiring a credentialed nutrition professional.
Take it away Lori…
Hi everyone! Thanks Cabel.
Here's a secret about Cabel. If you didn't already know his nickname is, 'The Mechanic'.
He is the fixer.
He puts the pieces together. He rocked the Wellness Business Summit!
As Cabel mentioned I gave a presentation at the Fitness Business Summit. After FBS I got a lot of questions asking about what to look for when hiring a Nutritionist.
Here's an insider secret that I shared at FBS… Students in nutrition or Dietetics programs work for free!
Yup. Free.
They all need to complete a certain number of internship or practicum hours. My advice is to contact the nutrition schools and universities in your area with your offer to take interns. They will be grateful and refer loads of people to you. Create a job description and give the interns some direction. Remember they are students so don't throw them into the deep end right away.
There's a lot to know when it comes to hiring nutrition professionals. Here are my top do's and don'ts.
Let's start with the don'ts.
1. Don't expect them to feel comfortable or confident selling nutrition services. Most nutritionists have a 'save the world Norma Rae' mentality. They have never had to sell anything before so it's scary and overwhelming for them.
2. Don't expect them to have any experience in marketing. Business and marketing is not a subject focused on at length in any nutrition program or certification.
3. Don't expect them to come with a done-for-you turn-key nutrition program. It takes a long time to build up client materials. Most nutrition professionals are taught to create personalized plans on an individual basis.
4. Don't underestimate the nutritionist's capacity to work their asses off for you and your business. The 'Norma Rae save the world' mentality traits are amazing when it comes to providing superior customer service and support.
5. Don't devalue the time you will spend training the nutritionist. Even though it takes time to build up the nutrition program, you will benefit in the long run. Adding nutrition services will bring non-fitness related leads into your business. It will separate you from the rest of the plain old fitness facilities in your community.
While I didn't start off painting my fellow colleagues in the best light, it's the truth. I experienced this myself when I was first starting out. I learned the hard way and experienced big failures when I first started out.
Now let's move onto the positives. There are so many do's to think about when hiring a nutrition professional. Nutrition is a value added service. Your clients are most likely already spending money on the food side of fat loss somewhere else… why not have them spend their fat loss dollars in your facility?
1. Do spend the time to train them like you would a personal trainer. Run them through your sales processes. Provide them with the same expectations you would a personal trainer.
2. Do look for a nutrition professional that has graduated from a 1 year program instead of just taking a 2 day course.
3. Do evaluate them based on their look and personality. Unfortunately the phrase don't judge a book by its cover doesn't apply. It will be hard for your clients to take a nutritionist seriously when they don't look the part. Hire someone who is bubbly, outgoing and isn't afraid to talk to strangers.
4. Do have them come in for a trial run. When I hire a nutritionist to fulfill WOW! contracts I always have them come in to do a free seminar for clients. I am able to better gauge their ability to build rapport, their knowledge and confidence level.
5. Do make sure you offer a short-term and long-term weight loss program. Your clients are looking for weight loss advice and a structured program. They are not aware of or really ??? care about their health issues. Market weight loss over health.
Cabel here again. Thank you Lori for sharing!
If you want more information on how you can create your own turn-key weight loss program for your fitness business CLICK HERE.
---
YES! Contact me today to schedule a FREE no obligation consultation and trial workout.
[contact-form-7 404 "Not Found"]