Hire Me To Speak At Your Next Event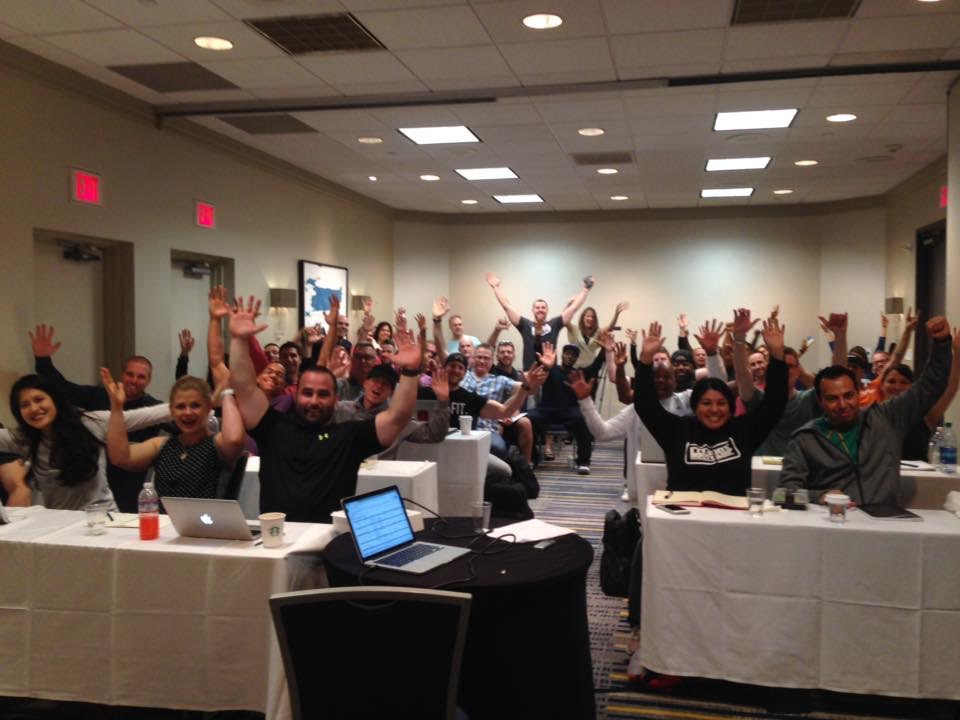 From time to time I accept speaking engagements and keynote presentations. Every talk is passionate, authentic and guaranteed to deliver how-to action steps that will lead your audience to massive breakthroughs in:
Personal Growth (Physical and Emotional), Sales, Marketing, Measuring Personal/Professional Performance, and Being a Difference Maker!
I draw on more than two decades of coaching, entrepreneurial experience (and a little humour); to teach others to take control of their lives, navigate the pitfalls we're all prone too, and most of all be inspired to take massive action for dramatic change physically, emotionally, financially.
If you want to empower your audience with the tools to dominate performance and personal confidence (and you're not afraid of a little unorthodox humour) complete the form below by clicking the button below and I'll be in touch.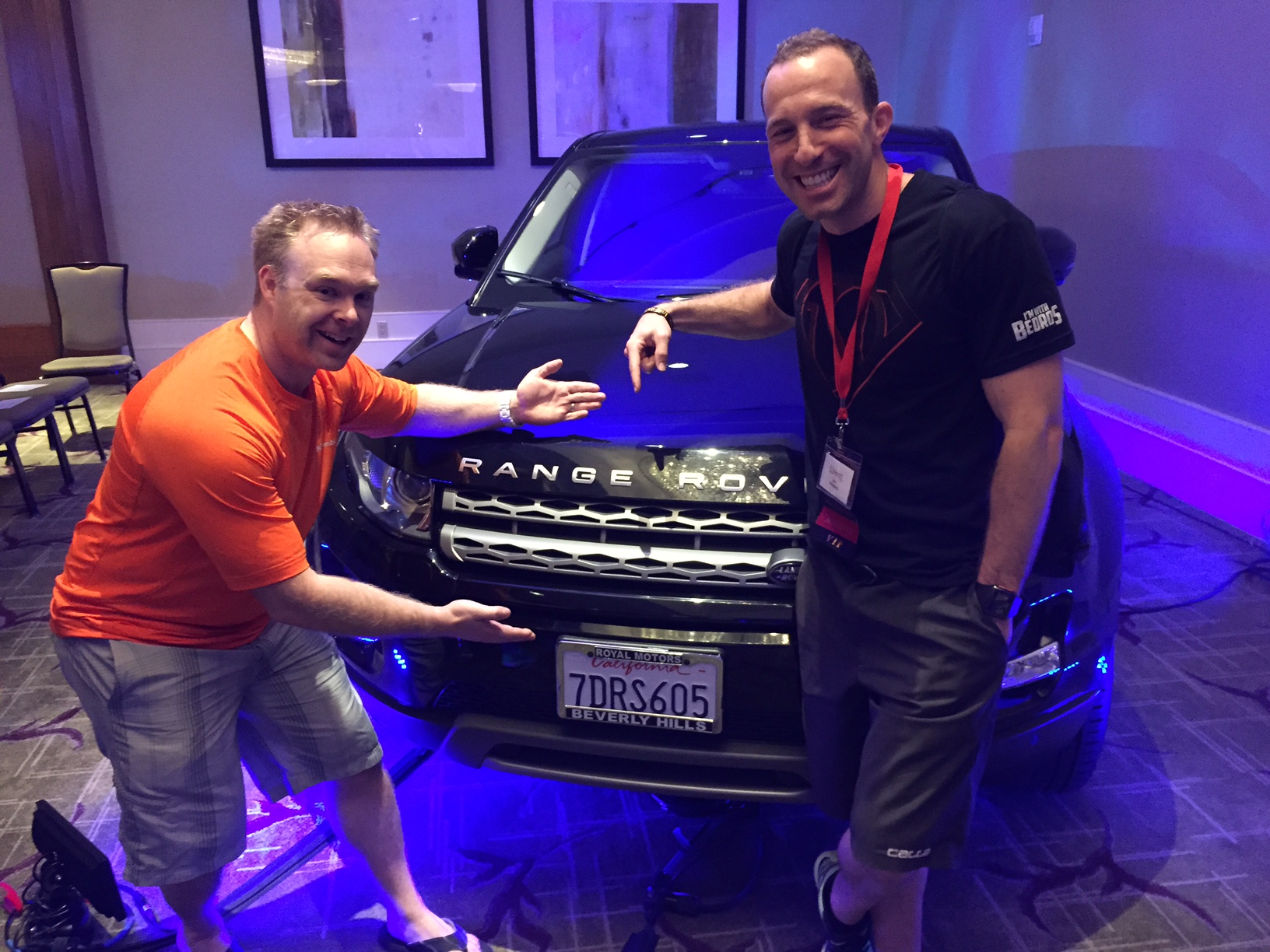 I struggled for 8 years as personal trainer to make an "average" living before hiring my first business coach.
Fast-forward 18 months and my fitness business did over 7-figures in revenue the first time and has continued to do so.
Fast forward 10 years and I now work alongside my business coach (Bedros Keuilian) together we've helped thousands of fitness professionals, from all over the world build 6, 7 and multiple 7-figure fitness businesses!
I can help you by teaching you a systematic, authentic, and most importantly predictable and measureable way to build and run your fitness business.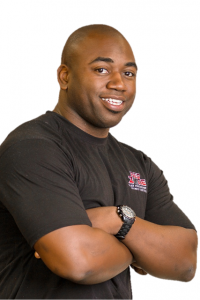 "I have made over $245,000 in new business revenue"
Since leaving FBS and joining the 7 Figure Mastermind, I have made over $245,000 in new business revenue. In the past 120 days alone we have done a little over $190,000.
I have also had the biggest promotion of my life, I set a huge goal and listened to all the coaches, and added a little of my own flavour.
I not only hit my goal of 100, but ended up signing 61 additional people. Oh and I almost forgot the best part, I did my first group closes on Friday and Saturday and I was able to close 73 new people to our long-term programs.
I am beyond blessed to be amongst great company, and am thankful! This group has truly changed my life!
David Dunham
Owner of Red Zone Performance
"I cannot express in words my gratitude for the help and knowledge I have received..."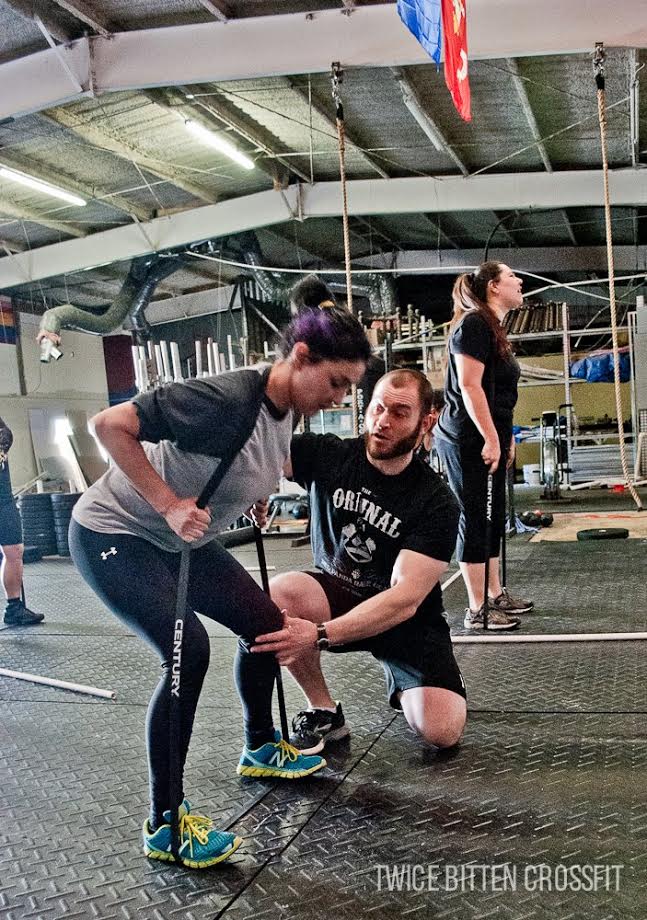 "Big chest! Control that weight!" I said to Popeye and Cowboy as they worked through their set of single arm rows and bicep curls. I watched the tattooed images covering Popeye's arm contort as he curled the buckets full of sand. Sweat dripped from Cowboy's forehead onto the blue scrubs that secured the trash bags filled with water. There are no barbells or dumbbells in Oklahoma State Prison because the weights made us "too dangerous". We made our own equipment from trash bags, water, sand, and buckets. Oklahoma has the highest rate of inmate homicides in the country, and training to be strong was literally a matter of life and death.
Oklahoma State Prison was where my personal training career started. I counted down the days as I looked beyond the razor wire fence. Here, I spent seven years, six months, and two weeks contemplating my wrongdoings after receiving a harsh sentence on a first time drug offense. Through this experience, I resolved to make a positive change through helping people become the strongest versions of themselves, as well as overcome obstacles they thought impossible. Finally on September 11, 2012, my incarceration ended and I received the opportunity to start a new life.
I originally partnered up with two people to start my CrossFit gym. Our misaligned visions resulted in failed partnerships and lawsuits for money I did not have. I was desperate and in a scarcity mindset. I dreaded being at my own business. I felt like quitting and working for McDonald's to relieve the mounting stress. I didn't know how many customers I had or what a sales funnel was. All I knew was people were leaving faster than they were coming in.
When Trami came into my life and started playing a large role in the business, I sensed she was in a metaphorical prison of her own. She was trapped in living a dream of her family. She was going to medical school, but that was not where her talent and passion lay. She started helping me with the gym, but our initial experience was a blind, chaotic, and a desperate scramble to stay afloat. The business brought strain to our new and budding relationship as well.
People would come visit the gym, and we wouldn't even know what to say to them. We were scared to say anything to people whose payments had not gone through in fear of the gym being empty. I was preparing to hear the "I told you so.." from the doubters and haters. In August 2015, before we started Fitness Business Ignition, the business was barely making $7,000 a month. There were less than 40 clients on monthly billing for less than $100, and no new clients in months.
When Trami and I started the 7 Figure Mastermind in November 2015, we saw a glimpse of hope for the first time. Our monthly billing has since increased from $7,000 to a projected $28,000 by the end of May. Our membership base increased from 40 members to a thriving and passionate community of 200 members.
Our transformation far surpasses making more money. We're continually destroying our own limiting beliefs as well as helping our clients overcome theirs. Both Trami and I began to clearly shape and mold a solid identity for ourselves as well as creating a stronger bond in our relationship. We work together to lead a team of talented trainers as well as leading each other into stronger and better versions of ourselves. We wake up earlier every morning, excited to learn and tackle our challenges of the day.
Today I still find myself helping people who are in prison: The prison of their own body and limiting beliefs. Each day represents more pounds lost, fat burned, and opportunity for those who almost gave up on their lives, health, and bodies. I cannot express in words my gratitude for the help and knowledge I have received through this group that freed me from my own self doubt. Trami and I have a goal of doubling our monthly billing by next mastermind as well as having 350 total clients. I still have a lot to learn and I know my journey is just beginning, but I believe the future is bright and full of many more amazing learning opportunities and experiences.
Rob & Trami
Owner's of Twice Bitten CrossFit