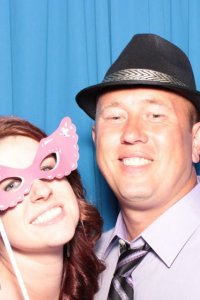 "Cabel said if I was working for someone else I wasn't serious about opening my own business!"
Jeremy Stanley White – http://idealbootcamp.com/
In late April 2015, I was in a dark place. I wasn't feeling myself. I was withdrawn from my family and from my girlfriend. The darkness in my life was my fault. It was my fault because I lost sight of who Jeremy White was and what I was meant to do. I let others have my power and I accepted it. My darkness was because of me, and no one else.
On May 4th 2015 I was on a coaching call with Cabel, my mentoring coach. During that call Cabel asked me what's going on? Now this was only my second call with him, so he was still getting to know me. I told him what was going on in my life, and I told him that I had a concept that I was interested in bringing to life.
He replied with, "But you're working for someone else so how serious are you?"
His next words started the biggest change in my life. – "Really, how serious are you about your dreams and happiness if: 1. You are working for someone else and 2. Letting other people have power over you" and followed that with "to be honest I can't really help you unless you decide to take power and take action in your life"
I got off the phone with him and I started to cry. I was even more lost then ever before. Seriously!! He can't help me? I am paying over $2000 a month for this guy to guide and direct me and he is saying he can't help me!!
Side note – do you see how I was thinking? How I turned that around to be a negative? That's where I was in my life, playing the victim like so many of us do. Now if he said that to me today; I would respectfully say FU, I got this! There's no challenge you can put in front of me that would be too big! Bring it! –
Sorry, now back to my story…
I was pissed, I was hurt, I was scared, I was beyond frustrated.
That evening my girlfriend came home and asked how my call was…in a pissed off tone I told her what Cabel said, looking for support from my loving girlfriend. She looked me straight in the eyes and said "well …" and paused.
Angrily I walked away from her thinking no one understands me (BLAH BLAH BLAH – I had a self pity party – Yes, I have those too, just like anyone else)
See close people in my family knew the concept I was thinking about. Everyone close to me, (without me knowing) was worried about "this" Jeremy that was me at this time.
Later my mom told me that for the past year and a half I wasn't the Jeremy everyone loves and wants to be around
So after I left Alex pissed I went to a place to be by myself and reflect, to think about what the hell I was going to do.
I made a decision … but I was living with Alex, my girlfriend, and my mom, so I gathered them together and told them my plan. I told them I had to quit my job of 8 years to pursue my dream and something that could change the lives of everyone in the family. And I pointed out that more people fail then succeed when starting a new business. I also said that I have no money in my bank account and I most likely won't have any money coming in for at least 6 months, maybe more.
I asked them to think about it, discuss it with each other, because they would have to split the cost of the house and bills. That I would not be able to support the family financially at all.
I left the room, and after a few minutes Alex came to me and said …
"Jeremy, we love you and believe in you. You are one of the most passionate people I know. We have no worries that you will make this happen and if you want to do this, we will support you emotionally and financially – you have to do what you were meant to do"
Now Alex at this time was 29 years old, a nurse practitioner / wound care specialist. She had a good job and financially we would be able to survive for a bit. At this time, I had no money but also no debts (man would that soon change)
But Alex did also say something like … "I am a 29 year old woman with a good career, living with a man 10 years older than me, with his mom, you have given me 3 step sons, 1 closer to my age than me to you, technically I am a step grandmother … so why not be a sugar mamma?!?!?" HA HA HA
After this I went to the computer and wrote my resignation and within 24 hours of talking to Cabel I quit my job. In my employment agreement, I was to give 4 weeks' notice, and I pride myself on being true to my word, so I gave my 4 weeks' notice – and technically didn't work on my dream until my last day on employment.
As of January 2017 (just 20 months after giving my resignation at my old job)
I am averaging over $20,000 revenue for the past 10 weeks.
–      Maintaining a solid growth line
o   Qrt 1 2016 – $150,000 revenue
o   Qrt 2 2016 – $163,000 revenue
o   Qrt 3 2016 – $181,000
o   Qrt 4 2016 – $225,000
o   From September Mastermind until now (January 2017)my revenue was the equivalent of 40% of the entire previous year at over $350,000
My World Domination plan is: to open 2 more location this year!  And 2 more next year making 5 by our 3-year anniversary. (And in a stroke of luck I just secured my second location before travelling to the mastermind.)
I totally Blame the mastermind coaches, you have created a monster in me that wants to dominate my area.
Not bad for a guy that quit his job with $200 in his bank account. Rents a house, has payments on his van, and had maxed credit cards before he had an actual plan.
Jeremy Stanley White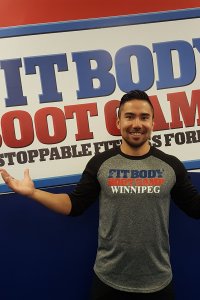 "I really thought to myself "wow, this is it, $40,000 a month, there is no going up from here". (Then I hit $89,000!)"
RJ Padua – www.fbbcwinnipeg.com
I want to express my gratitude by sharing my success in less than 16 months of being a coaching client.
I always had the ability to find great people and staff, but was never able to keep them because I could never support them financially.
I would have never thought that I would go from being the trainer, to the admin, to the marketer to now the coach and assistant to all my staff.  (Who by the way work for me full time, with great pay.)
I always had and made time for myself and my family, but I knew that free time came at a cost:  if I was not working, I was not earning.
My front desk was a plyo box, bookshelf and a filing cabinet, in the basement of a school that I could not advertise my location.
The people that worked there saw us as a nuisance and made every effort to make our daily life miserable.
We sat on stability balls and wooden boxes.
If we go back to when I started with coaching, I was earning under 9 thousand dollars a month, then I joined the mastermind group, got great coaching from Cabel, expanding my beliefs and my monthly gross went up to $30, then $40 thousand dollars a month!
I really thought to myself "wow, this is it, $40,000 a month, there is no going up from here".
Fast forward to February 2017, right after the last mastermind meeting, we are deep into our "dungeon location", the management of the facility move our "front desk" onto the workout space that we use, surround us by unused spin bikes.
Overall they are trying to bully us out of the gym.
I decided to venture out and finally secure a lease and begin building out my location.
My build out seems like it will never be complete, but still with the coaching I've received and ideas I got from coaching, we had a record month of $51,000!!
March hits, another record month!! $79,000.
Then April 2017, my dream finally comes true, I fully open my very own facility.
With all the lessons I learned through the group, coaching and business seminars, I just had my all time best month, AND, more than I earned in all of 2013, $89,000!!
$89 thousand in one month and one location!
Even with all that success, I still CAN'T, believe it.
I now have set my sights on my second location and I am fully confident that we can replicate this success.
You know why… because of my business coaching family and my coaches.
I am truly grateful and thankful for everything we have done together.
My life would not be the same without you.
RJ Padua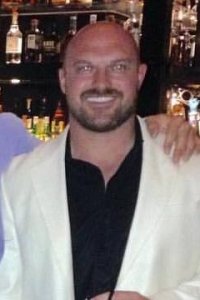 "I added $6000 recurring revenue immediately in the first month!"
John Mark Hopper – www.firmtrainingprograms.com
The most pronounced change in my business is the direction I have.  Prior to joining the mastermind I thought I had maxed out the profitability of my current location and was looking to open location number 2 which would have been a huge mistake.
Based off of our calls I learned I was only at about 50% of what my studio should be generating revenue wise.
Since starting coaching 8 weeks ago:
I have started tracking set, show, close. (key!)
Hired a full time trainer/admin to schedule sales consults.
Added the new lead generation avenues that showed me I had overlooked prior
Which lead to adding $6000 of recurring revenue immediately in the first month of implementation.
I have added 2 more workout times and I am currently searching for another full time trainer/accountability coach as well as a full time sales manager.
Last month alone I added $12,000 cash and $8000 to my EFT.
The income is great but the confidence I have moving forward in my business is the most rewarding part of this process so far. 
I recently spent 10 days in Italy and came back to a fully functioning business that had no breakdowns.
The freedom I now feel from my business is a huge stress relief and has given me the time to focus on the growth of my company instead of the day-to-day operations of it.
John Mark Hopper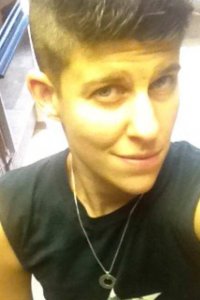 "We closed out our first year of business just shy of $300k gross revenue…"
Renee Goldstein, M.Ed. – www.lyndhurstfitbody.com
I have a fire lit under my butt since the last mastermind. My marching orders were to get more people in the door, improve my selling and dial in on my systems. As we were growing I was afraid of losing the personal touch so we dialled in on monster follow up, more love and even better culture. My assistant (who I also hired as a result of guidance from the mastermind) is a Rockstar and has allowed me to focus on what I need to do to grow the business.
I've had regular meetings with my team, we are on top of everyone's needs and communicating with much more efficiency.
It has been an insane quarter of growth and I took a lot of the ideas that people have shared in the Mastermind and RAN with them!
I launched my 2nd 6-week transformation challenge at the end of September and we generated $11.7k on the front end.
I did a BOGO special for our anniversary/Black Friday and got 50 people in the door at $167 for two months. I've closed almost 80% of them on an agreement at this point. That generated $8350 in new revenue in one week!
Our morning sessions average 31-36 people per session and I'm now knocking down walls for a second time to create more boot camp space.
I have implemented Mindset and motivation workshops, brought in my chef from the Cleveland Clinic for demos and tasting and kitchen 101 seminars as added value. The members love it!!
What was the impact?
Results, relationships and community is at an even better point now than the last Mastermind meeting; because the growth forced us to be on top of our systems and follow through. I've added 94 members on full agreement in the last 3 ½ months. And we closed out our first year just shy of $300k gross. I threw a giant DJ and club workout for our one-year anniversary.
In the last 4 months my monthly billing has grown by more than 35% and is now over $33,000/month.
I've stepped up my selling game and been more confident now that I have a team in place (which I hired on the guidance from the Mastermind) to allow me to focus.
My staff is stepping it up with the growth and is forced to be ON their game with such high numbers on each session.
We have our 1st 100lb loser and several people 50+ pounds down!!!
People are checking in, posting on FB and doing more word of mouth referrals.
Everyone in town knows who we are and we have people coming from 45 min away because of our culture and reputation.
What's the world domination plan from here?
Keep serving, keep growing, keep learning, keep hustling and keep grinding.
Much thanks to all my coaches
Renee Goldstein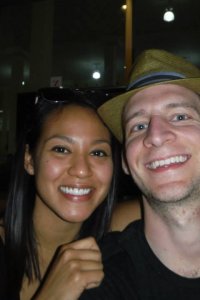 "Over the last few years in the Mastermind, Val and I have been growing our fitness empire!"
Chad & Val Skinner – http://fastfitnessbootcamp.com/
Over the last few years in the 7 Figure Mastermind, Val and I have been growing our fitness empire J We are at the stage where we have a great prototype of our business operations and we are ready to explode and multiply.
These last few months we focused on improving our customer experience, trainer moral, and the foundation & inner workings of our business.
Since the last Mastermind meeting, We have completely stepped off the sales floor. Now we have weekly sales training and meetings with our managers. The managers then lead a weekly team meeting with our 10 coaches.
The coaches each have additional job tasks so Val and I can work ON our business instead of IN it.  Our focus has been marketing, and improving our member's experience.
Last September we just decided it was time to take a vacation on a whim so we planned the trip of a lifetime. We trekked for 3 weeks in the Himalayas and visited Mt. Everest Base Camp, a Buddhist Monastery, and Kathmandu. For 3 weeks we left our studios in the hands our amazing team and had zero access to internet or technology during our time away. We returned to find them not only as we left them, but thriving in our absence!
Before Thanksgiving we wanted to give back to families in need. With one challenge we were able to donate $3,000 toward thanksgiving turkeys and food to our local pantry and families in need.
It's an honour to help others and take care of the people we are so fortunate to work with. They've changed our lives as much as we have theirs. In the last few months we had two of our members lose their first 100lbs (with one hitting her 125lb just last week). You can bet that those make for some amazing stories that will inspire many.
After scouting for a new place we opened the 3rd studio in January.
With some help from Cabel and the 7 Figure MM squad, we sold 150 charter members on a 5 day Pre-Sale before the doors even opened!!! The sessions started off with a boom. The first workout we had at 5:15 in the morning we had 50 people show up at the new studio to workout. Needless to say we didn't have enough equipment or space but we improvised and made it work.
We are on the verge of becoming a true 7-figure business and at this rate we plan to open two fitness studios every year and have 10 studios by 2023.
Thank you Cabel and Bedros and the other coaches; and everyone who continues to lead by example J You guys have changed our lives and the lives of the people we help!
Chad & Val Skinner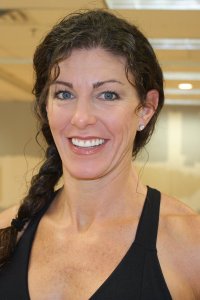 "My EFT has gone up by more than 40% since joining mastermind!"
Michelle Bauer – Nex Level Fitness
One year ago today, I was a scattered business owner.
I had a business that was growing organically and making money but I had no processes in place and ran it as a one woman show.
Although instinctively I did a lot of things right and built a business that I couldn't have been prouder of; there was no way to be away for more than 2 days without worry.
Leaving for FBS16 was a huge step for me, not only leaving my business but spending the money for airfare and hotel, heck…traveling to California was huge for me!  I knew to take my business to the next level, I had to do something and my hope was this would be it. Joining the Mastermind gave me a nervous, excited but butterfly stomach.  Was I crazy?
So how did it change my business, my life and me?  Well, 2 very important ways….
1) The most important!  It gave me confidence!  Confidence being around like-minded people and not feeling like I was on an island, it's lonely being an entrepreneur.  I didn't make myself important, I didn't value my own time and business.  Within 1 week of FBS, I raised my prices for the first time ever!  Since then, raised them 2 more times also.  I set systems in place and followed through with getting my business from my head to paper, having structure and a plan set in place and working on my skills as a business owner
I looked inside, did some self-exploration, and took ownership of my insecurity, discovered it, acknowledged it and realize how it molded me from a very young age.  I realized how that held me back from being a confident person, sticking to my gun on things. I was always worrying about disappointing people, wanting them to like me and most most of pleasing their needs.  I still am a people pleaser, but not at my own expense.
2) My EFT has gone up by more than 40% since joining mastermind to over $50,000 monthly.  I've added nearly 100 new members. I've hired an admin, accountability coach and now my daughter has come on board to help launch location #2!  I was just shy of 1/2 million in revenue last year and now know for a fact I will break 7 Figures with my business!
Michelle Bauer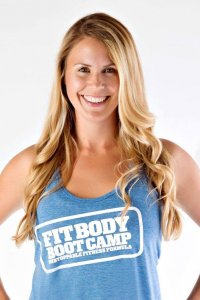 "The theme for this transformation story is FAMILY."
Laura Alvarado – Napa Fit Body Boot Camp
This has been a crazy quarter!  I left the last mastermind pregnant and burnt out.  Although my business was doing great (finally making a good profit) I was working every night until 8pm and never seen my son.
Then I had a miscarriage; this was a huge wake up call that something needed to change.
Since the last mastermind I have slowly been reducing my time in the studio.  I switched to group closes from one-on-one in the past month as I was instructed, and just hired a full time sales manager.  Now I am home almost every night to have dinner with my family.
At the guidance of the coaches I purchased a Fit Body Boot Camp franchise (my grand opening was the next day!) I lost a lot of EFT from PIF's used to pay for FBBC franchise fee and from small group members switching to boot camp so I am at about the same in EFT as September but I now am actually making huge profit to take home to my family after switching to the leveraged group training model.
My goal when I joined the group last Jan was to make enough profit so my husband could quit his job and get our son out of daycare. I am happy to say that I have achieved that goal thanks to this group!
My marching orders where to get 150 leads a month, hire a sales manager and stop working in my business so much. I have accomplished all 3 goals and feel ready to take on additional locations once I save some more capital.
I have been working hard with my admin to set up systems for client retention too as this was a huge problem.  We now have only a 3-4% attrition rate.  My goal was to get under 5%.
My goals for 2017 are to open another location and to be on pace for 7 figure revenue this is the 7FMM group after all!
Laura Alvarado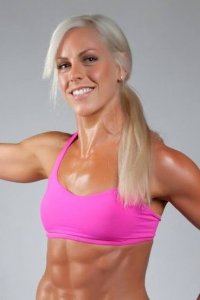 "My business has more than doubled in income in the last 5 months since starting with Cabel."
Charmaine Ironside – http://www.ironsidefitness.com/
I came on board with Cabel after debating the pro's and con's of business coaching and realizing that my To-do list will never end and I needed help prioritizing where to put my energy to grow my business and stop drowning in tasks and To do's. My business has more than doubled in income in the last 5 months since starting with Cabel and it's only getting better! I love how Cabel gives me concrete tasks every time we have a coaching call that I feel I can conquer and our regular calls keep me on task and accountable! I am excited to continue to grow and having Cabel's experience, resources and passion on my side is what keeps me moving forward and not drowning in the daily tasks of running a business. Thanks Cabel for your passion for my business and personal growth as a successful business woman a great trainer!
Charmaine Ironside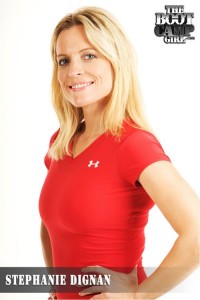 "If I could start over, I would have definitely hired Cabel before starting my business"
Stephanie Dignan – http://thebootcampgirl.com/
The great thing about working with Cabel is having the opportunity to be coached by a successful fitness business owner who understands the frustrations and challenges of running a boot camp. When I started my business 5 years ago, I figured out everything out on my own since I didn't know anyone else who ran a boot camp. I knew that I needed coaching from someone who had the right mind set and successful track record. The one-on-one coaching structure from Cabel also gave me the accountability to get things done which is making my business more profitable.
Since working with Cabel, I have improved many areas of my business. I have recently placed lead boxes in the community. It was so much easier having his instructions and design work so I didn't have to figure it out myself! It only took a few days to get some qualified leads and new appointments. Cabel also emailed me a manual with step-by-step instructions for so many processes; I was blown away by how much work was put into this! He also shared step-by-step videos about how to sign up a new prospect. There is so much information in the resources that he shared that it would take me years to put all of this together. Through his suggestions I changed my prospect script which has saved my appointment setter time and made the process easier. The payout structure for trainers has been changed to reward them for generating referrals which is a win/win since they can earn more and my business becomes more profitable. I was concerned about making some of these changes but his rationale made sense and now my business is stronger because of it.
If I could start over, I would have definitely hired Cabel before starting my business. This would have made life easier and lead to quicker success. There's no reason to figure everything out on your own when someone has already done that. Cabel was really great to work with and I got the feeling that he really wanted to help. He responded quickly to emails and answered all questions and was very open to sharing all of the information about his business that related to my questions. I highly recommend Cabel as a coach to help make your life easier, to make a greater net income and to become successful more quickly.
Stephanie Dignan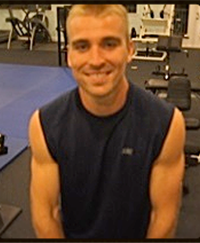 "I went from a monthly auto pay income of $247 to over $5000 in just 2 months!!"
Joel Danford – http://www.oceanviewfitness25.com/
I have a small business run by me only (which is changing as I speak) it has changed a total 180, from where I was in just four months ago. I am beyond containment of how you guys have helped me, so I will start off by telling you some small numbers. Keep in mind that these numbers are very small compared to bigger studios but to me they mean the difference of my business having a 100% growth rate from when I started this program.
1. I went from a monthly auto pay income of $247 to over $5000 in just 2 months!! That in itself blows my mind.
2. I increased my prices over 15%
3. My retention rate is up over 90% after following the advice on our coaching calls and webinars.
4. My market funnel has tripled in numbers, bringing in over 3 times the amount as before.
5. My Relationship with other business has grown to a working partnership where I have been referred over and over.
6. My freedom and quality of life has been increased dramatically.
7. My client Conversion rate is over 90% (Out of the last 20 promotion prospects I have closed 16, and 2 of the 4 that I didn't were because of work related injuries)
8. I have learned how to and have sold over five, 1 Year long programs!! Seriously?? I never thought I could do that before. (Bedros' Close Clients is Awesome. If you don't have it you are missing out on a lot of money and freedom.)
9. I now have learned and am implementing the blueprint for letting others train so that I can grow the business and do the 5% that I do best, which is sell what I am passionate about.
10.And the most important thing of all to me is that now I can focus on delivering the results and passion to my clients instead of trying to stay afloat in the business side. My dream of helping people was never quite 100% real because of the stress of money and staying alive but now I can reach full potential in my passion as a result of better business strategies.
Like I said before, this has been a total 180 for me.
If I could list all of the things that have changed and that I have learned from this program I would go on all day, so for now I will just send you these major progress steps. Looking back this was the best $$$ that I have ever spent.
This is beyond my expectation of what I would learn from you. So, from a Passionate personal trainer to these 2 awesome coaches, Bedros and Cabel, you inspire me and keep me growing! Thank-you.
Joel Danford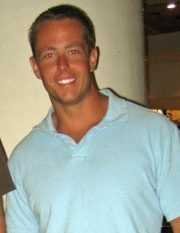 "Fast forward 16 months and I have 2 locations and am on pace for my first ever $50k month!"
David Bostik – http://transformpersonaltraining.com/
I started working with Cabel in June of 2012 and at that time I had 1 location and we did $20,000/mth in business. Fast forward 16 months and I have 2 locations and am on pace for my first ever $50k month. But let's go back to the beginning.
In June of 2012 I had 3 trainers working for me and had what I thought was a successful business and I was doing better than I ever thought possible as a personal trainer. The first thing Cabel helped me fix was my tracking and metrics. For anyone that knows Cabel, he is a numbers machine and can tell you at any given point his set, show, and close percentage. I had no idea and when he first asked me what my close percentage was I paused and said 'Maybe 50%?' with a questioning tone. Cabel showed me how to track all of this and most importantly IMPROVE upon it.
On 10/9/12, a little over 3 months after working with Cabel I sent him an email saying I was having trouble breaking the 26k mark. He took the time to analyze my business, ask me tons of questions, and found what was missing. We fixed a couple things, tweaked a couple more and in January of 2013 we did $30,903 in sales. I was able to increase that to $40,728 just 5 months later in June of 2013. So I basically doubled my business revenue in a 1 year time frame.
I was ready for my next big step of opening a 2nd location at this point; but I was terrified of the thought. So of course I contacted Cabel and he helped push me to make the move I know I needed to make.
So here we are today. I have 7 trainers, an assistant, and we are about to hit $50k for the first time ever with a goal of $60k set for June of 2014 making a 300% growth in 2 years. Thank you Cabel!
David Bostik