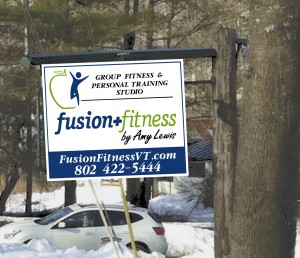 When I came to the coaching program in November, I had a small following and was teaching boot camp style classes at the local elementary school, a local sports center, and driving to private homes for personal training sessions.  I had no idea how to increase my clientele and develop a business. I was doing what I saw others do…hanging posters, fliers, putting small ads in the local paper, and wondering how in the world to make this work.
I possessed the excitement and drive to build a business but got easily overwhelmed and had no idea what to focus on.  My clients weren't bringing in referrals and the town I am in is a mere 800 people in population.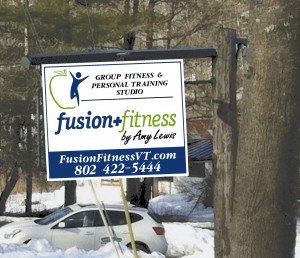 Marketing and sales matter.  Being the best and over-delivering matters.  Systems matter.  Persistence matters.
I can't begin to thank you enough for your willingness to share your business knowledge, your willingness to always meet me where I am and give me the encouragement I need, your endless patience, and most of all your never ending belief in me, and refusing to let me fail.
Check out this link to a press release written by an editor at the local paper: http://mountaintimes.info/news/important-community-bulletins/2014/05/fusion-fitness-expands-to-new-location/
I am grateful for your coaching services and I look forward to working with you again.
All the best,
Amy Lewis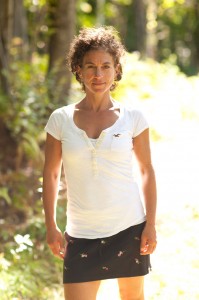 January 2015 update:
Since joining the 7 Figure MasterMind group in October I've experienced many changes/growth in myself and my business. I appreciate this opportunity to look back and see what I've accomplished in this short time.
November revenue up 42% over October!
December revenue up 41% over November!
Increased to my email contact by 31% in the last two months. This included website and ad opt ins along with event email captures.
I am discovering that the more I relax about the income and focus more on honing my copywriting skills, and closing clients skills, the more things flow. I have discovered that getting out in my small town, stepping out of my comfort zone and actually talking with people helps to spread the word and increase awareness surrounding fitness, and therefore inquiries about my services. I often feel shy, but have stepped out and started striking up conversations with folks asking lots of questions about them so I can learn more about people and then I don't have to talk too much, either. 😉
Although I am working on my tracking skills, (money, contacts, ads, etc.) I realize that the fear of the unknown is much worse than writing it all down and creating a plan as a result. I've created a marketing calendar through September and have set up autoresponders for my January programs.
My confidence is building, I no longer jump at every prospect, I truly wait to see if we are a fit for one another and have actually turned folks down telling them I don't think it's a fit. In one instance I quoted a high price as a deterrent, and they PIF for the custom program. I've also met with my landlord who was attempting to push me into an agreement that I was not comfortable with, and we are still in negotiations. Being willing to walk away from the space (with temporary solutions in mind) has enabled me to free myself of the emotions that hold me back.
I've hired a part time assistant and am in the process of training an instructor/coach. I never thought I'd want to give up coaching sessions, I now see the value of getting out of the studio and into the office to focus on the marketing end of things. I've developed my skills in copywriting and it shows in the sign ups I've had from my most recent ads. In a small town, there's a much smaller pool of people to promote to, however folks are talking and that is key. I have community members interested in my success, and helping me out with renovations and spreading the word about the studio. Word of mouth is key.
Finally, I scheduled this trip to San Diego which means leaving my husband and 2 children for 5 days. This is a big deal for everyone, and I am totally stepping out of my comfort zone to travel alone, and get to this MM meeting. I am more and more stepping out of my comfort zone with travel, creating videos, ads, copywriting. I no longer feel paralyzed with fear or not knowing what to do next. I welcome the discomfort as a sign that I am on to big things. I am more and more trusting my gut and doing my best to improve myself and my business.
I have a long way to go, for sure, but have come a long way in these few months, and look very much forward to continued growth. I can only imagine what the next year will bring, and look forward to meeting this out and making a clear, concise plan for continued personal and financial growth.
Coach's note: Amy's progress in the last 90 days was so substantial by peer vote she was crowned the victor the January masterminds business transformation challenge. I think it's important to mention Amy is in a small town of just a few thousand people, non-traditional success in a non-traditional market, so proud of Amy.